Lu's Top 6 wardrobe must-have's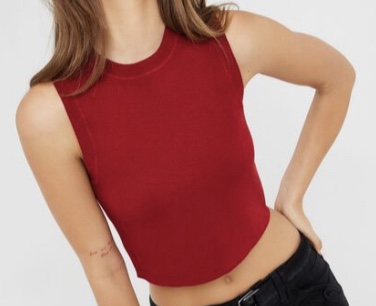 Keeping up with fashion trends can be very expensive and some of these trends can "expire" pretty quickly. If you have the means to keep up with them, good for you! I'm jealous. If you're someone who loves and just finds it more exciting to buy clothes cheaper than usual, this is the post for you to read. I'll be listing timeless closet essentials that are also pretty cheap and easy to find. Prepare your pen and notepad because you will want to write these down.

#1 Tank top: They are a need, an essential, an absolute must-have. I'd say that having at least two good quality tanks is great because they can be styled with anything. Literally anything. A tank top can be a great base for layering or just for wearing it as is. You can dress them up or down depending on what look you're going for. Whether neutral-toned or colorful, you should not leave this out of your closet!

#2 Good Ol' Pair of Jeans: Obviously jeans are in this list as they are a staple of everyone's wardrobe. But having a good pair is extremely important. Jeans can be matched with everything and anything, duh. Just make sure you have at least one great-quality pair that won't rip when you squat and/or shrink when you wash them. They are unlike any other sort of pants; they're stiffer and hug your body at the perfect spots. Similar to as tank tops, jeans can be casual but also a statement, it all depends on what jeans you're wearing and what shoes and jewelry you choose to style them with. Speaking of jewelry…

#3 Jewelry: UGH, who doesn't love this? Whether you enjoy wearing multiple necklaces and rings or not, you 100% must have a couple of options. Jewelry is just the cherry on top of our clothing-flavored cupcake. Just make sure to buy some that'll last a long time and won't stain your fingers a greenish-black color.

#4 Turtleneck: Leaning more toward colder weather, we have our marvelous turtlenecks. They're a great basic and go well with almost anything and everything. This piece of clothing is amazing for colder weather and for layering. Whether you get a neutral turtleneck or a colored one, I guarantee you'll love it.

#5 The LBD: Ahhh, our classic Little Black Dress. It is a classic. It is timeless. It is ageless. But most importantly, it is useful. LBD's can look like anything you want them to look like. You can wear a skirt on top and make it into a top, fold the dress so it looks like a skirt, wear a belt to modify how it fits, wear a coat on top (and depending on the coat you can dress it down or up), and even just wear it plain. If by the time you've finished reading this you haven't bought one yet, I suggest you go do so right now.

#6 Graphic Tee: The best way I can describe these tees is art on a shirt. It's the easiest way to visually express your personality. You can display places you've visited, music you've listened to, shows and movies you like, artists you admire, and more. PLUS they can be really comfortable and gorgeous. They can be worn outside, to school (they're in dresscode), you can also wear them to bed. I believe that graphic tees will hardly go out of style.

The best part of this list is that all items can be found for, overall, at cheap prices! One last thing, these are just a few of the must-haves items. I have a much longer list in my mind and who knows, maybe I'll write an extended version later on… but for now, this is it!
View Comments (1)
Donate to The Student News Site of The Woodlands High School
Your donation will support the student journalists of The Woodlands High School. Your contribution will allow us to purchase equipment and cover our annual website hosting costs.
About the Writer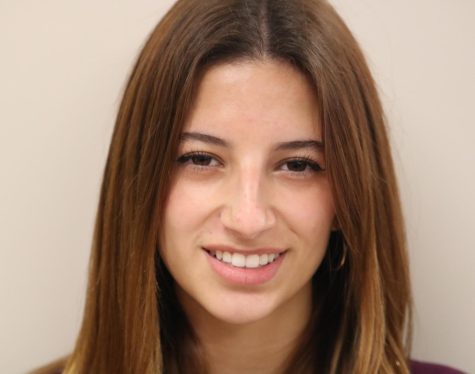 Lu Pangaio, Staff
This is Lu's first year with the TWHS Newspaper. She was born in Brazil. Lu is absolutely in love with all sorts of fashion and culture.