Meet the Mascots, Grant and Timmy
1. What is the best part about being a TWHS Mascot?
"Being able to represent our school just by being ourselves and being involved in tons of different events. People start to recognize you as a friendly face and so we think a big part of the job is just being everyone's friend."
2. Why did you decide to be a Mascot?
Timmy
"Back in 7th grade they announced they'd be holding tryouts for a mascot the next year. A lot of people told me I should tryout, and I felt that it would be something I'd be good at and would enjoy. Being a mascot is a great creative platform and I knew that l'd be able to reach for the stars with ideas. However it was a little harder to be a mascot without the same hype as varsity games, so I was excited to get to do varsity games, as well as do it with my best friend."
Grant
"Me and Timmy have been amazing friends for years now and we've always had the idea of being mascots. We've always been very creative and I feel like we feed off of each other's energy very well. Mascoting gives us the perfect outlet for our crazy and fun ideas. I have always enjoyed making people smile and laugh in any way I can and mascoting gives plenty of opportunities to do so. Whether doing a skit at a pep rally or leading roller coaster at a football game, any opportunity to positively impact someone makes it all worth it. Taking on the role of the TWHS mascot has been one of the most rewarding and exciting things I've ever done and I wouldn't trade it for the world."
3. Timmy, do you plan to do it next year and why?
"Absolutely, l've been doing this since 8th grade and would love to finish out strong. I'm hoping next years senior class and the classes below are willing to get involved, because that's what makes high school fun."
4. What is your favorite mascot moment?
"We went to cheer camp this past summer and that was a blast. It was us and hundreds of cheerleaders from all around Texas trapped in a resort. There was stuff for the mascots to do, but it was funny cause it was all of these kids in actual mascots suits and then just two guys in skirts."
5. What would a perfect game or pep rally look like?
"The perfect game or pep rally is one where as many students are involved as possible.
There's times when it's like there isn't even a need for a mascot because everyone is engaged and excited for every second of the game. The lines tend to blur when the whole student section is yelling louder than us and the only difference between us and the front row is that we're wearing a kilt."
6. What's the most difficult part of being the mascot?
"I'm a bit worried we're doing some damage to our vocal cords by screaming as loud as we can every week. We both sing at our church, so some weeks we're screaming at a volleyball game on Tuesday, singing on a Wednesday, and then screaming again at a football game on Friday."
7. What motivates you?
"The fact that our school has such incredible sports programs definitely makes it easier for us to make a fool out of ourselves. It'd be one thing if we had to wear skirt to support a football team that never wins, but l'd say we win enough that it doesn't matter."
Leave a Comment
Your donation will support the student journalists of The Woodlands High School. Your contribution will allow us to purchase equipment and cover our annual website hosting costs.
About the Writer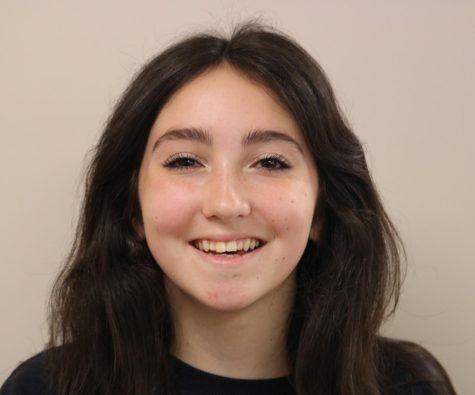 Savannah Holloway, Staff
Savannah is a sophomore with three brothers and 1 sister - one brother is a twin. Outside of school she is involved in her church, Younglife and her friendships....