Remember the Maine-ly Sandwiches!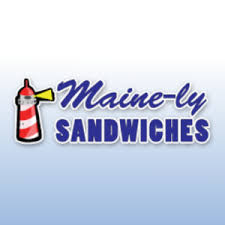 Maine-ly Sandwiches is one of my grandparents favorite places to eat. My Mom and I
decided to buy some sandwiches and bring them to their house for all of us to eat together (six
feet a part of course).
They are located in the Grogan's Mill village center, and the address is 7 Switchbud Pl
Suite 194, The Woodlands, TX 77380. They are open on weekdays from 10 AM-8PM. They
offer delivery, but we just called in our order and picked it up.
Maine-ly Sandwiches' have a wide variety of types of sandwiches, they do not only sell
sandwiches but soups, deserts, mac n' cheese, hot dogs, fried food, cole slaw, and many
different sides. Maine-ly Sandwiches makes authentic Maine food and is most famous for their
lobster rolls.
When we went to pick up the sandwiches it was a very quick and easy process. We
called in our order, and by the time we got there our food was packed and ready for us to pick
up. However, we did have to go inside to get our food, unlike at many restaurants now that will
bring the food to your car.
When we got to our grandparents house, we unpacked the food and we greatly
appreciated that everything was individually wrapped so that we did not have to touch each
other's food. Along with our food they even gave us some salt water taffy, ketchup, seafood
sauce.
We all ordered shrimp rolls and I got sweet potato fries along with my sandwich. The
sandwiches were not very warm, however they were not soggy. They were loaded with shrimp
and had some ice berg lettuce too. The bread was very nice and fluffy and honestly reminded
me of Cane's Texas toast without the butter.
My sweet potato fries were very delicious, especially dipping them in the seafood sauce
they give us for the sandwiches. They were the skinny crunchy type of fries, and they gave us a
big sized cup of them.
I would recommend Maine-ly Sandwiches, to anyone who likes seafood. There are
plenty of other types of food to eat, but they are best known for their seafood. I personally was
not a huge fan of my sandwich because I do not like seafood, but the rest of my family enjoyed
theirs.