Knives Out cuts deep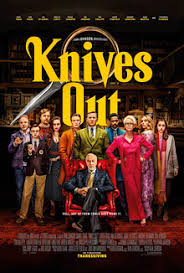 "Knives Out" was first released in theaters on November 27, 2019. It was in theaters for a
while pre COVID-19. Now that the world is in quarantine, it can be viewed on Amazon
Prime Video.
"Knives Out" is a thrilling murder mystery about the death of a super wealthy mystery
novelist, Harlan Thrombey (Christopher Plummer). He was found dead on his 85th birthday,
and since his entire family was at his party that night, they are all suspects. They bring in a group
of detectives to ask the family about that night. Someone also anonymously brings in a private
investigator, detective Benoit Blanc (Daniel Craig). The plot mainly follows Harlan Thrombey's
nurse, Marta Cabrera (Ana de Armas), as she and Detective Benoit Blanc try to find the killer.
The problem is everyone is a suspect, including Marta, and she may just be the killer herself. As
the plot goes on, it soon becomes apparent that every single one of the Thrombeys had a motive
to kill Harlan. But it remains unclear who the actual killer was.
This movie had me at the edge of my seat the entire time. It is full of terrible people, and
family feuds. There is even an intense car chase at one point. It is full of complicated
backgrounds, and subtle side remarks that might become very important. Characters go back and
forth from seeming to be good guys, to being bad guys several times. The ending of this movie
was completely unexpected — it leaves you thinking of how all of the dots could've connected that
fast. It was definitely a great movie, and a good use of all of the time on our hands during this
extremely long quarantine.:
About the Writer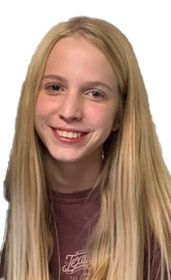 Natalie Faulkenbery, Writer
Natalie is a junior at TWHS. She has lived in The Woodlands her entire life. She has an older brother at Texas A&M, and she hopes to join him upon graduation....