Literary Magazine publishes web edition for 2019/20
The FIFE 2020 is now available online for all to read and enjoy.  FIFE is a student-run publication, which houses the work of TWHS students of all grade levels. While students get guidance from the Creative Writing Teacher, the FIFE's editorial staff is composed of students. This publication has it all, from a variety of writing forms like poetry and short stories, to artwork and photography – the FIFE encompasses the incredible talent of The Woodlands High School students.
This year, the publication has moved to the virtual world, due to 2020's obstacles. While FIFE was previously published each year, the editing staff have adapted to unexpected conditions, and constructed an online version.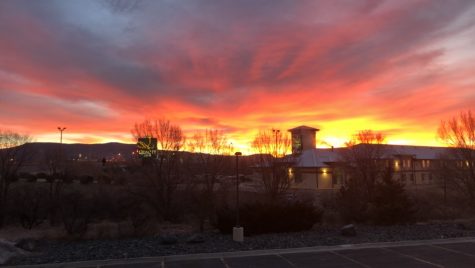 "When school was cancelled because of the global pandemic, we editors struggled for a minute with how we were going to still publish our literary magazine, which was something we all still wanted to do," senior lead editor Mackenzie Donald said, "I personally was amazed with the number of submissions we still received, despite the world being a bit chaotic at the moment. There aren't enough words to express how thankful we were for these entries and for the determination of everyone who sent us a poem, short story, artwork, or photograph."
"
"
Any student that wishes to contribute can do so."
— Jeff Sweet
Donald, whose role as lead editor includes tasks such as mediating in the editing team's group discussions, being primarily in charge of organizing and keeping track of all of the submissions we were receiving, contacting any of submitters with information they needed to know, doling out different tasks to different editors, and also hands-on editing tasks where she was directly involved in making sure a piece possessed no offensive material or grammatical errors.
"The students who submitted to us put a lot of effort into the pieces they sent, and creative expression exists in such a wide variety of formats that I was lucky enough to witness when the Fife team put the magazine together,"  Donald said, "We do our best to include as much content as possible, and while we're not widely known, we also do our best to represent the depth of imagination, work ethic, and thought that we know students of The Woodlands High School possess.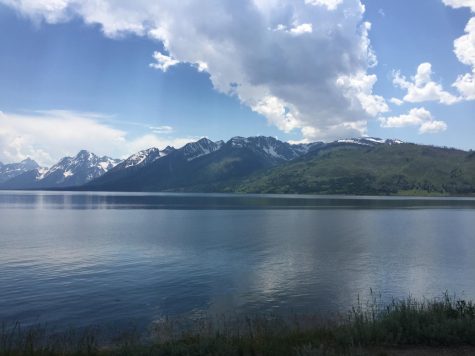 "Not only is it edited and put together by students but every piece of literature and artwork is student created," the FIFE's sponsor English teacher Jeffery Sweet said.
This was the first year Sweet took on the role of overseeing this publication, and it was for sure an unexpected start. "This year due to distance learning protocols put into place the team had obvious hurdles put in front of them," Sweet said, " They could have given up and still received top marks but they chose to persevere and continue what they set out to achieve."
Be sure to check this year's edition at https://twhsfife.wixsite.com/fife/online-publication