Spooky szn movie list
October has finally arrived. It's time for cooler weather, hay rides, corn fields, haunted houses and most importantly, movies. One of the best parts about the Spooky season is watching, not only scary movies, but fun Halloween themed movies with friends and family. There are so many great movies to choose from, but don't worry, here are 12 movies that are perfect to watch during the season, that I would recommend to anyone.
1.BEETLEJUICE-PG
Beetlejuice is a comedy/horror film about a married couple that dies in a car accident, they are left trapped to haunt their country residence and cannot leave their house. When a dreadful family buys the home and moves in, the couple try to haunt them out of it.
2.CORALINE-PG
Coraline is an animated/family movie about an adventurous little girl named Coraline who moves into a new home with her parents that rarely give her attention. While she is exploring the house she discovers a secret door, behind which has an alternate world that is closely related to her own but better. Coraline falls in love with the alternate reality and visits there every night. Until, her other mother tries to keep her there forever and she has to try and save her parents to make it back to her previous life and family.
3.THE NIGHTMARE BEFORE CHRISTMAS-PG
The Nightmare Before Christmas is a classic animated/fantasy about a town called Halloweentown lead by the main character, Jack Skellingotn, the pumpkin king. Jack has become bored living the same routine every year. One night he stumbles upon Chritsmastown, and he immediately feels a new purpose in life. Jack starts to plan to bring Christmas to Halloweentown and kidnapping Santa Claus and taking over the role. Unfortunately, his plan turns into bad events and puts the town and the real world into danger.
4.CARRIE-R
Carrie is a classic horror movie about a sensitive teen named Carrie White. She is being bullied by her classmates and is being abused at home by her mother. Strange things start to happen around Carrie and she slowly starts to suspect she has supernatural powers. She gets invited to the prom and tries to stay calm but things end up turning violent and dark.
5.EDWARD SCISSORHANDS-PG-13
Edward Scissorhands is a romance/fantasy about a scientist who builds an animated human being, Edward. The scientist ends up dying before he can finish building Edward, leaving him with a freakish/scary looking appearance and left with scissors as hands. A saleswoman named Peg, finds Edward and takes him home. He falls in love with her teen daughter. Edward may be kind and artistic, his hands become an obstacle and make him an outcast.
6.MONSTER HOUSE-PG
Monster House is an animated/fantasy about 3 young friends that live next to a living house that attacks kids. The house comes alive and tries to kill people. As Halloween becomes closer, the trio must find a way to stop it.

7. NIGHTMARE ON ELM STREET-R
Nightmare on Elm Street is a horror/mystery about a disfigured midnight mangler named Freddy Krueger who preys on teenagers in their dreams. He goes around killing teens in their dreams, which kills them in reality. A girl named Nancy starts to suspect that a dark secret kept by her and her friends' parents might be the way to solve the mystery. Nancy and her boyfriend, Glen, try and solve it before it's too late.
8.CORPSE BRIDE-PG
Corpse Bride is an animated/fantasy about two people named Victor and Victoria and their parents have arranged their marriage. Although they like each other, Victor is nervous for the ceremony. While he's in the forest practicing his vows for the wedding, a tree branch becomes a hand and it drags him to the land of the dead. The hand was Emily's, who was murdered after eloping with her love and she wants to marry Victor. He must get back to the land of the living before Victoria marries the villainous Lord Barkis.
9.THE SHINING-R
The Shining is a horror/mystery is about Jack Torrance who becomes winter caretaker at the isolated Overlook Hotel in Colorado, hoping to fix his writer's block and brings his wife and son, who is plagued by psychic premonitions. Jack's writing starts to go nowhere and his son's visions become more disturbing. Jack discovers the hotel's dark secrets and begins to unravel into a homicidal maniac and starts to terrorize his family.
10.SCREAM-R
Scream is a horror/mystery about a masked knife serial killer that stalks high-school students. The killing count increases throughout the movie and while trying to survive,the kids are also trying to figure out who the masked killer is.
11.HOCUS POCUS-PG
Hocus Pocus is about a boy named Max who moves to Salem, explores an abandoned house with his sister and their new friend. Max accidentally frees a coven of evil witches who used to live in that house. They gain the help of a magical cat and the kids have to steal the witches' book of spells to stop them from becoming immortal.
12.SWEENEY TODD
Sweeney Todd is a musical/horror about an evil judge that lusts for the beautiful wife of a London barber and frames him for a crime he didn't commit and gets him sent to Australia. After 15 years, he returns and calls himself Sweeney Todd, the now-mad man, kills his customers and sends the bodies down to Mrs. Lovett, who uses them in her meat-pie shop. Many fall to his blade but he will not feel satisfied unless the judge falls to it too.
View Comments (1)
Your donation will support the student journalists of The Woodlands High School. Your contribution will allow us to purchase equipment and cover our annual website hosting costs.
About the Contributor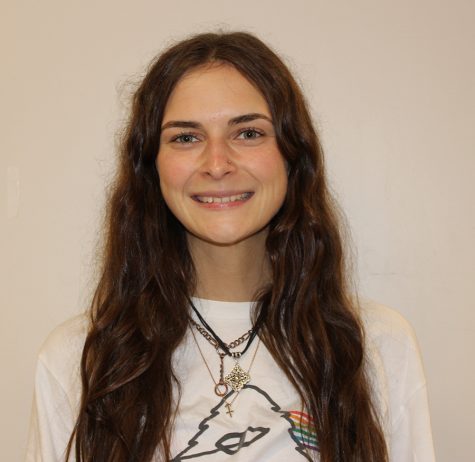 Kathryn Muehsler, Writer
Katheryn is a senior who plans to go to ACC for college. She has six siblings and enjoys watching nostalgic movies and hanging out with her cat.