College playoffs should be expanded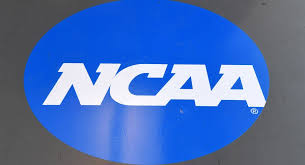 As of last night, the Alabama Crimson Tide won yet another college football championship. This is infuriating to many because of how dominant they are and college football fans want to see something new. Currently there are 4 teams that make it to the CFB playoffs each year out of 130 teams. That's not very many teams to compete for the national title. The problem is that the playoffs are consistently the same 4 teams, Alabama, Clemson, Ohio State and one other team. We (college football fans) believe that the college football playoff bracket should be expanded to at least 8 teams if not 10 or 12.
One main problem with this system is that there are only two semifinal games and one championship game not providing enough content to many college football fans. We want more games so that we can watch these talented teams go head to head with their season on the line. Each team already plays 10-12 games in the regular season and some of their opponents aren't even games, like when Alabama plays Kent state, everyone knows the score is going to be 70-0, what is the point of playing that game when you could be playing meaningful games.
Many of these playoff caliber teams don't have to put much effort into winning games in the regular season because their opponents aren't good competition for them. With the way things are set up right now, every team is assigned to a conference and if you win your conference you will sometimes go to the playoffs. There are 5 power 5 schools, and a few other smaller conferences, that have a chance at the playoffs. It should be that if you win your conference you are guaranteed to be in the college football playoffs and the final 3 spots are open to who played best this season without winning their conference.
Although many agree with the claims that I have made in this article, some could argue that a 4 team playoff is good because it makes it more competitive to get into the playoffs. It also makes it so that every game you play matters so you have to prove yourself to be let into the playoffs. Also, football is a dangerous sport and with less games means less chance of injury and more time for recovery that these players need. Another thing would be that when there is only 4 teams, the competition in the playoffs is the highest it can be because it's the best 4 teams not the best 8 teams which could result in blowouts to the lesser teams in the playoff.
College football fans almost all agree that the number of teams in the playoff should be expanded to more teams to have the opportunity to win and more competitive football action in all which would result in more happy football fans. This would allow for more money to be made in the process of the playoffs which would be good for the NCAA and it will also be great for all of college football even the players.