Junior Illustrates children's book
"We have some phenomenal artists at this school whose abilities are far beyond their years, Cristobal [Carselle] being one of them. What is uniquely challenging at this school is standing out amongst outstanding artists," art teacher Hunter McLeod said.
Junior Cristobal Carselle has illustrated three children's books so far, written by Tiffani Jaqua, a TWHS school counselor, ever since being paired up with Jaqua by McLeod last year after recognizing his talents as an artist.
"Ms. Jaqua came to me and asked if I knew any art students who might be interested in doing some illustrations for a book which she was writing," McLeod said.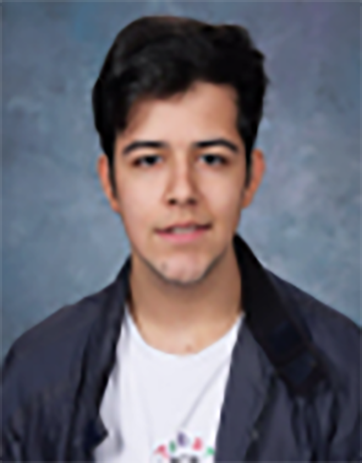 Carselle, at the time, was one of the top students in McLeod's class and was one of the faster artists the teacher has had.
"He had expressed interest in following art as a career path and I thought this would be an opportunity for him to get some practical experience as an illustrator, " Mcleod said.
Carselle, seeing this as an opportunity for his dreams, gladly accepted the invitation.
"Artist James Jean made me want to be an illustrator," Carselle said. "I discovered his art from an Instagram story in 8th grade and just fell in love. I watched an interview of his where he said he studied to be an illustrator and figured that I could follow the same career path."
Carselle and author Jaqua have published three books since June, 2020.
"Our first book, 'It's My Turn in the Front Seat', was published in June 2020," Jacqua said. "Our second book, "The Students in Room 109", was published two months later. Our third book, "Questions for Santa", was published this January. We are currently finalizing our fourth book together, "Questions for the Easter Bunny", which is scheduled to be released prior to Easter 2021."
Carselle has a versatile artstyle being able to adapt from realism to stylized illustrations.
"I developed a more soft and childish style to achieve the vibe that Mrs. Jaqua wanted," Carselle said. "I showed her some sample sketches that I made with some analysis on the previous book that she made, which she loved and from there we decided to start working on our first book together, 'It's My Turn in The Front Seat."
Carselle has a bright future ahead of him and will continue to pursue his dreams in the field of art, according to McLeod.
"I have a lot of interest in designing characters for movies, and just telling a story with my work in general. In pursuit of this, I am planning to apply to Ringling or RISD in the near future, and earn my bachelors degree in art!" Carselle said.
.
View Comments(1)
Your donation will support the student journalists of The Woodlands High School. Your contribution will allow us to purchase equipment and cover our annual website hosting costs.