Wasa-bye-bye to school sushi
I've always been a fan of sushi, but when I heard that the school may be selling it, I was pretty skeptical.
Not only is it expensive ($7), but I also have gotten many mixed reviews. One student even went as far as to say it was slimy (he clearly wasn't impressed).
I have tried multiple times to buy the sushi, but whenever I looked in the lunch line it was never there. Luckily I know a guy who knows a guy, so I was able to get my hands on the grub.
First seeing the sushi in packaging, I was slightly impressed. My hope for school food was never extreme, but the packaging almost gave me faith in school lunches. It looked like the sushi from Wal-Mart: six individual pieces of sushi in their own little compartment like a box of chocolates.
Opening the sushi, I realized they were California rolls. Along with the sushi came a package of wasabi, soy sauce, and pickled ginger.
Picking up the sushi, the rice was a bit cold. There was one tiny piece of avocado in the sushi, and in some of it there wasn't any avocado at all. When I bit into it, the seaweed was a little chewy, but the soy sauce balanced the rest of the flavors out.
This was definitely not something I would buy again, but it was a fun experience and it would probably have tasted better if I had let the sushi thaw a little more.
Overall the pricing was terrible (2/10 stars), the appearance was impressive (7.5/10 stars) but the taste itself was unsettling to say the least (4/10).
Leave a Comment
Your donation will support the student journalists of The Woodlands High School. Your contribution will allow us to purchase equipment and cover our annual website hosting costs.
About the Contributor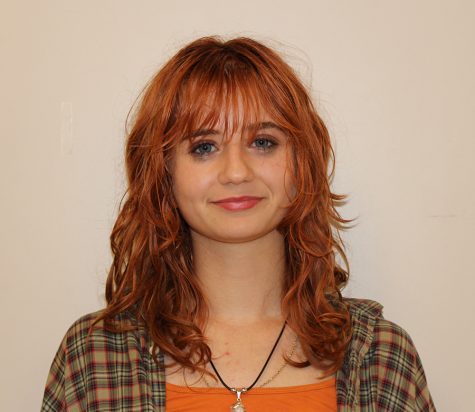 maiya ondrusko, Staff
Maiya is a senior at TWHS. She currently loves reviewing novels and has a few opinion pieces of her own. She appreciates cash and food.