TWHS grad fights fires far from home
From the end of spring to early winter, 2013 TWHS graduate Jake McShan voluntarily steps into wildfires in the Northwest to save the "most harmless victims we have"- the trees and wildlife. As early as July this year, Jake and his Hand Crew of 20 men have been in Chelium, Washington fighting the Upper Lime Creek and Summit Trail Fire that was recently put out in September.
After his high school graduation, his initial plan was college. McShan went to Ole Miss on scholarship, but left after the first semester to join the workforce. In the last 6 months, McShan has gotten his EMT license, so for the half of the year he isn't in fire season, he can still earn a living.
McShan trained through the National Park Service working at the Big Thicket National Preserve proving to be physically demanding. For example, trainees have to do a certain number of pushups and pull-ups, a three-mile Pack Test that mimics hiking in rough terrain with 45 pounds on your back in under 45 minutes along with several weeks of classroom training.
"I needed a career that provided me with some kind of stimulation and I was looking for something that would be rewarding," McShan said. "I want to make a difference in the forests' life."
McShan's first fire came in 2018 at Rocky Mountain National Park when lightning struck causing the Forest Canyon Fire which spanned three to five acres. In addition in September of 2020, McShan and his Hand Crew also worked on the Lionshead Fire in Oregon.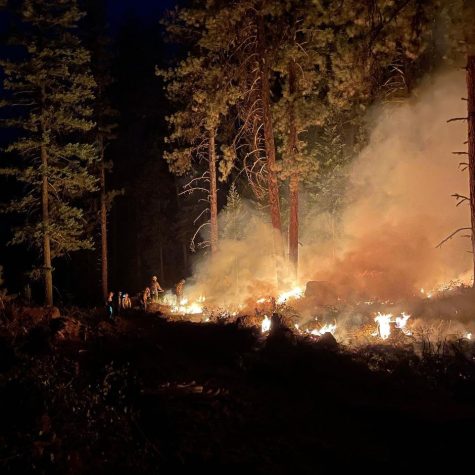 "90% of wildfires are started by lightning, but some can be started by humans which is rare," McShan said. "There were a lot of protests going on in Oregon during that time period."
The most recent fire McShan has helped put out was the Upper Lime Creek Fire, a "spot fire" that was created from the Summit Trail Fire. Spot Fires can easily be made by embers blown by the wind.
"That is a big part of our job, to put those out," he said.
McShan and his team work two-week assignments with a minimum 12-hour shift per day, but depending on how critical the fire is they can work up to 24-hour shifts to stay engaged.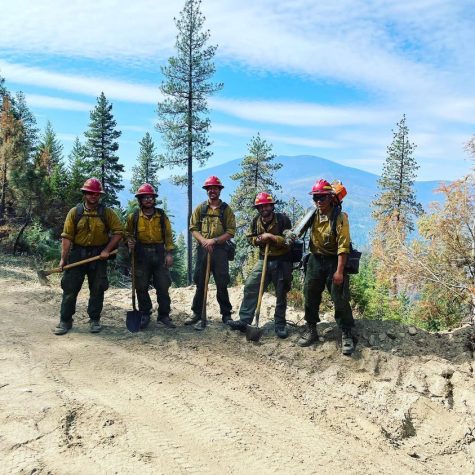 "Typically with firefighting, there's only so much you can do," McShan said. "We try to create fuel breaks, or sometimes we have to make one. All 20 of us are lined around the fire with hand tools trying to create a line of mineral soil where there is no fuel between us and the fire. Once we have a line constructed, we will put a hose out. Once the fire is out we will mop it up.
For McShan, thinking about the safety of his team, having situational awareness while working in a fire has always been preached. Having to always be conscious of the dangers involved, yet "working in a safe way the danger is least likely to affect you" has been his mantra. Since his start in 2018, McShan and his Hand Crew have worked 25 to 30 fires.
"The weather conditions, the primitive land, the miles we hike into work, and the fire itself is always punishing," McShan said. "The work is extremely labor-intensive, but that's why we are all here though. We all enjoy working hard and having 19 other men here as well going through it is the biggest motivator. We all feel the same way and we are just going to get through it and be successful when we are done."
Leave a Comment
Your donation will support the student journalists of The Woodlands High School. Your contribution will allow us to purchase equipment and cover our annual website hosting costs.
About the Contributor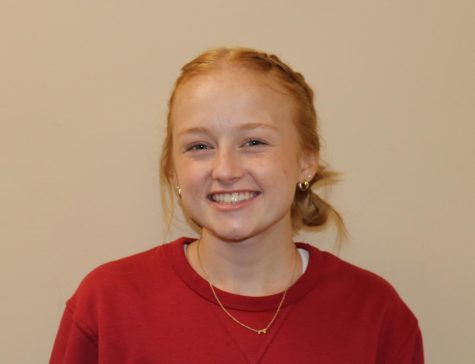 Jae Green, Editor
Jae is a senior. This is her second year on The Caledonian and her first year being an editor. She is also on the Varsity Cross County and Track teams...