Holiday films to warm your heart
Around this time of year, watching Christmas movies is a great way to get in the Holiday spirit. This is a list of my top five all time favorite Hallmark Christmas movies that you must watch during the break this year!
5. Christmas at Pemberley Manor, this movie is about Elizabeth Bennett, an event-planner who leaves her big-city life behind for a small-town Christmas. In search of a venue for her Christmas party she tries to persuade the owner to not sell the property. The owner is William Darcy, a billionaire who doesn't seem to have any holiday spirit. Once they start to work together the unlikely pair start to develop feelings for each other. This movie is one of my favorites because not only is it romantic but it is also a very heartwarming film.
4. Never Kiss a Man in a Christmas Sweater, this film is about a single mom, Maggie, who is dreading spending the holidays alone, until a stranger comes into her life and becomes an unannounced house guest. Together they find comfort in one another and a romance begins to form. What I really liked about this story is that while it is similar to other Hallmark movies in the fact that it is a wholesome romance, this movie was also a comedy that I found genuinely funny.
3. A Christmas to Remember, this movie is about Jennifer, a T.V. personality who hosts a lifestyle show who takes a trip to Colorado on a small town mountain retreat, to have a break from stress. On her drive to Colorado she gets in a crash and develops amnesia. A kind man who is still grieving the loss of his wife who passed away invites Jennifer into their home for the Holidays. The two hit it off and they begin to help one another heal. The question is will Jennifer leave her big city life behind all for him? I thought this movie was great, and what I really enjoyed about it was how different I found it to be compared to most of the other Hallmark movies I have seen.
2. Crown for Christmas, it is about Allie, who after getting fired from her previous job as a maid decides to take a job as a nanny for a royal family in Europe. The girl, Theodora is a princess and her father, Maximilian is the King of Winshire. Allie and Theodora begin to form a strong bond and sparks begin to fly between Allie and Maximillan. The only problem is that the King already has an arranged marriage to another woman. Max soon realizes that Allie has brought Christmas back into their lives and that he is falling for her. What will he do?
1. Christmas Town, this movie is my all-time favorite Hallmark Christmas movie, it features Candice Cameron Bure from Full House. It is about Lauren, a girl on her way to her new teaching job where she makes a stop in a small town and meets Travis, who is a single working man who has a foster child. The two become friends with many locals in the town and as they become closer they form a relationship. The couple spends the Holidays together and become a family. I thought this movie had great acting and was very heartwarming and wholesome. I think this would be a great movie to watch with family members to get in the Holiday spirit.
Leave a Comment
Your donation will support the student journalists of The Woodlands High School. Your contribution will allow us to purchase equipment and cover our annual website hosting costs.
About the Writer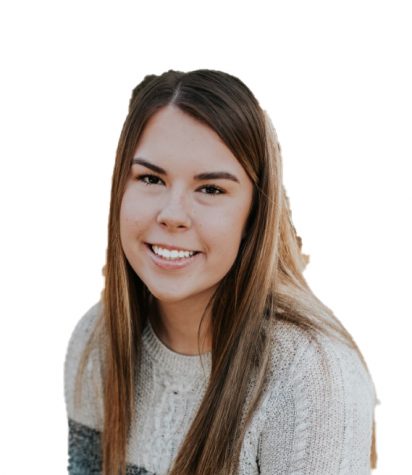 Amanda Bryant, Writer
Amanda is a senior at TWHS. She is a student council officer and a part of National Charity League. She has a younger brother, a dog and two cats. Amanda...