Romance isn't dead in the film world
Watching romantic movies is a great way to spend Valentine's Day, especially if you're single like me. Here is a list of my favorite movies to watch if you are feeling lonely on Valentine's day!
The Notebook, this movie is a classic, and if you have never seen it I definitely recommend it. The film mainly takes place in the 1940's, a poor teenager, Noah (played by Ryan Gosling) begs Allie (Rachel McAdams) to let him take her out on a date, finally she agrees and the two fall in love. Allie is from a rich family and her parents disapprove, but when Noah goes off to serve in the war they break up. Allie starts dating someone new, but when Noah comes back from the war they begin to rekindle their love for one another. This movie is definitely a tear jerker and the ending is bound to make you bawl. If you are in the mood for a good cry this is the movie for you.
Just Go With It, this film features Adam Sandler and Jennifer Aniston, and is hilarious. The movie starts with Danny (Adam Sandler) getting dumped on his wedding day, but he continues to use his wedding ring to pretend that he is married so that he can enjoy going on dates without having the commitment. This works up until he falls for Katherine. In order to keep up with his string of lies he convinces his receptionist (Jennifer Aniston) to pretend to be his wife who he is about to divorce. The three of them and his receptionist's kids end up going to Hawaii on a vacation together and things begin to unravel. This movie is extremely funny and a very light hearted romantic comedy to watch on Valentine's day.
The Proposal, this movie stars both Sandra Bullock and Ryan Reynolds. When book editor Margaret is on the verge of deportation back to Canada, she says she is engaged to her assistant, Andrew (Ryan Reynolds). Because of the power Margaret holds in their place of work, Andrew agrees. The two end up flying to Canada to meet Andrew's crazy family and mishaps begin to unfold. With immigration keeping a close watch on the two they have to figure out how to play on with this act without getting caught. This movie is a heartwarming film that is also funny.
Life As We Know It, I just recently watched this movie for the first time and it definitely exceeded my expectations. They just took this movie off of Netflix which is a bummer, but there are definitely more platforms you can watch this on. I read the summary before I watched this movie, and just from the summary alone I expected a sad film, but let me tell you, while this movie definitely does have some sad parts, I found this movie to be absolutely hilarious. The movie has a happy and romantic ending and I recommend it for anyone looking for an uplifting and genuinely funny rom-com.

Crazy Stupid Love, I also watched this movie somewhat recently and the ending might be one of the sweetest endings of any movie I have seen. The movie is about Cal (played by Steve Carrell) and his wife Emily. Their life is almost perfect, while Cal has good children, a great wife, and a nice house. The seemingly perfect life for the two starts to unravel when Cal figures out that his wife has been having an affair and wants to divorce him. Cal struggles in this new dating world, especially being a middle aged, single man. He soon meets Jacob (played by Ryan Gosling), a younger man who shows Cal how to get dates. This movie is very funny and the actors did a great job. This film also features Emma Stone and Kevin Bacon. And if you're in the mood for this hilarious but sweet romantic film I definitely recommend it,
View Comments (1)
Your donation will support the student journalists of The Woodlands High School. Your contribution will allow us to purchase equipment and cover our annual website hosting costs.
About the Writer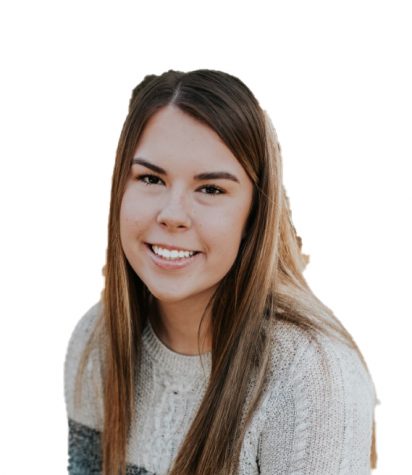 Amanda Bryant, Writer
Amanda is a senior at TWHS. She is a student council officer and a part of National Charity League. She has a younger brother, a dog and two cats. Amanda...