Flores finds success on Formula 4 circuit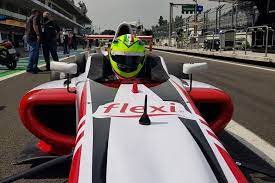 Arturo Flores es uno de los campeones de la NACAM F4's y también estudiante de The Woodlands High School, aquí tuvimos la oportunidad de platicar con él y aclarar algunas dudas de su vida deportiva, desde como empezó hasta como balancea la vida deportiva y estudiantil.
¿Cómo empezaste con las carreras?
Básicamente desde chiquito siempre me gustaban los coches y las carreras, la fórmula uno la veo desde que tenía como tres años. Siempre las veía con mi papá y siempre veía a Checo Parez, y un día de que estuve en Vallarta me acuerdo que conocí a Checo
Pérez en su primera temporada de Fórmula uno, cuando tenía como 5 o 6 años y desde entonces me enamoré más del deporte, y luego un día estaba acompañando a mi papá en un torneo de golf y su compañero de equipo era el dueño de un autódromo de karts y me escuchó platicando con mi papá de Fórmula uno y me dijo que si me interesaba. Ese día osea nada oficial osea nada profesional, sentí que era la pista y empecé en una pista de karts para alquilar, y me empezó a gustar más y más. Luego un día mi papá y yo compramos un kart y después comencé a correr en carreras nacionales más importantes de México y luego en Estados Unidos de kart y asi empezó la historia.
¿Quién es tu inspiración para correr?
Ahora obviamente es Checo Perez y George Russel. Me gusta mucho como maneja y como persona, Checo Perez más que nada porque además de que sea mexicano y corra en Fórmula uno que es muy padre, también es dueño del equipo que acabo de correr.
¿Cuál es tu próximo paso en la carrera deportiva?
Pues yo voy a seguir el camino de Formula 4 para llegar a Indycar y luego poder brincar a Fórmula 1, en la Fórmula 4 que es lo que estoy haciendo en el momento y luego sigue USF2000 que es la siguiente categoría, luego Indypro, luego Indylights, Indycar y luego si es posible Fórmula 1. Entonces este año voy a competir de nuevo en la Fórmula 4 americana pero… o lo que sigue es competir en la USF2000.
¿Cómo te ayuda tu equipo y trabaja contigo?
Pues las funciones del equipo son las siguientes, me dan el coche a mi gusto, ellos me ayudan con mi "feedback" y me ayudan un poquito a enfocarme en mi evaluación para ir a los lugares correctos y pues saber como interpretar estas evaluaciones en cambios en el coche físico. También, me ayudan a optimizar mi tiempo en la pista y obtener el mejor tiempo posible. Además, me ayudan a tener bien claro todo lo que tengo que hacer en la pista.
¿Te ves en otros tipos de carreras?
Sí, pues más que nada ese es un paso para llegar a indycar y a Fórmula uno. Entonces, sí definitivamente están en mis objetivos llegar a una de esas dos.
¿Cómo balanceas la escuela y el deporte?
Pues eso sí está más complicado porque falto muchísimo por los entrenamientos y las carreras. Siempre tengo que regresar y hacer lo que perdí, y tengo que enfocarme mucho porque siempre estoy atrasado y por ejemplo ahorita tengo unas malas calificaciones porque estuve estudiando en casa los dos ultimos años por lo de las carreras, pero como subí a una liga más alta pues ahora no corro tan seguido como corría antes, en ese tiempo faltaba más a la escuela que ahora. Entonces ahora me metí a la escuela presencial.
Arturo Flores is one of the NACAM F4's champions and also a student at The Woodlands High School, here we had the opportunity to talk with him and clarify some doubts about his sports life, from how he started to how he balances sports and student life.
How did you start racing?
Basically since I was little I always liked cars and races, I've seen Formula One since I was about three years old. I always saw them with my dad and I always saw Checo Parez, and one day I was in Vallarta I remember that I met Checo
Pérez in his first season of Formula One, when he was like 5 or 6 years old and since then I fell more in love with the sport, and then one day I was accompanying my dad in a golf tournament and his teammate was the owner of a racetrack of karts and he heard me talking with my dad from Formula One and he asked me if I was interested. That day, nothing official, nothing professional, I felt it was the track and I started at a go-kart track for rent, and I began to like it more and more. Then one day my dad and I bought a kart and then I started racing in the most important national kart races in Mexico and then in the United States, and that's how the story began.
Who is your racing inspiration?
Now it's obviously Checo Perez and George Russel. I really like how he drives and as a person, Checo Perez more than anything because in addition to being Mexican and racing in Formula One, which he is very cool, he also owns the team that I just ran.
What is your next step in sports career?
Well, I'm going to follow the path of Formula 4 to get to Indycar and then be able to jump to Formula 1, in Formula 4, which is what I'm doing at the moment, and then USF2000 follows, which is the next category, then Indypro, then Indylights. , Indycar and then, if possible, Formula 1. So this year I am going to compete again in American Formula 4 but… or what follows is to compete in USF2000.
How does your team help you and work with you?
Well, the functions of the team are the following: they give me the car to my liking, they help me with my "feedback" and help me a little to focus on my evaluation to go to the right places and then know how to interpret these evaluations in changes in the physical car. Also, they help me optimize my time on the track and get the best time possible. In addition, they help me to be very clear about everything I have to do on the track.
Do you see yourself in other types of races?
Yes, well more than anything that is a step to reach Indycar and Formula one. So, yes, they are definitely in my goals to reach one of those two.
How do you balance school and sports?
Well, that is more complicated because I'm missing a lot for training and racing. I always have to come back and do what I missed, and I have to focus a lot because I'm always behind and for example right now I have bad grades because I've been studying at home for the last two years because of the races, but since I moved up to a higher league Well now I don't run as often as I used to, at that time I missed more school than now. So now I go to school in person.
Leave a Comment
Your donation will support the student journalists of The Woodlands High School. Your contribution will allow us to purchase equipment and cover our annual website hosting costs.
About the Writer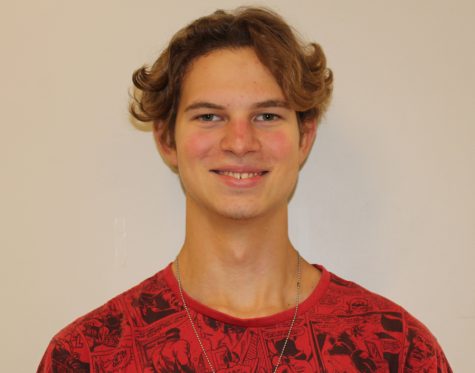 Bruno Waishaupt, Writer
Bruno grew up in Brazil and lived there 12 years, moved to Mexico where he lived for three years, and moved to the US. Bruno wants to study engineering...