Emo Revival: An Interview with local band My Dad Died
Despite being just north of one of the largest cities in America, The Woodlands is hardly known for its bustling music scene. This past February however, four seniors decided to challenge this notion, throwing house shows under the guise of musical entertainment. Over this weekend, I sat down with Cole Huard and Matthew Moulis of My Dad Died for an interview.

Who first came up with the idea of a band?
Matthew: "The band was formed by Henryk [guitarist] cause he had worked with us all previously and wanted us to form a metal band"
How did all of you meet?
M: "I met Henryk at a show for a local band and he played briefly in my previous band. Henryk and Cole go back to middle school, and Henryk and Judah [guitarist/bassist] became friends senior year. I met Cole and Judah through the band."

What are some of your biggest influences, sonically, artistically, etc?
Cole: "Our biggest influences are Your Arms are My Cocoon, Flowers Taped to Pens, Merchant Ships, Old Gray, and Newfound Interest in Connecticut."
Is music as hard as people make it out to be?
C: "It takes a lot of work and practice to make music, but ultimately you need luck to make it and the stars need to align."

What is the inspiration, if any, for the band name?
C: "We were originally called Cold Fish, as per Henryk's suggestion, but Matt came up with My Dad Died. Some lady asked us what our band was called at Whataburger and Matt solidified the name."
After moving away for college, Cole and Matthew took a hiatus from the band they loved. Judah and Henryk now remain, promising a new wave of My Dad Died is on the way, with new members and music.
Leave a Comment
Your donation will support the student journalists of The Woodlands High School. Your contribution will allow us to purchase equipment and cover our annual website hosting costs.
About the Writer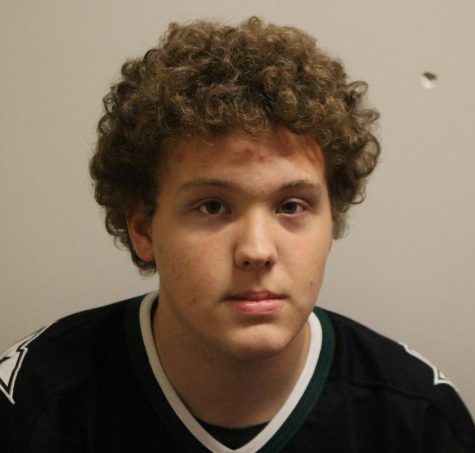 David Swope, Staff
David is a junior at TWHS. He takes interest to writing and playing guitar. When not in the newspaper room, he enjoys being Santa's evilest little helper....