Elvis biopic will have you "All Shook Up"
If you like movies that will grab you by the hand and put you in a roller coaster spree of emotions then the new 2022 Elvis movie is for you. It will keep you interested from start to finish and it is one of the most intriguing, fascinating, and entertaining movies that came out this year.
Baz Luhrmann brings another astounding yet insightful piece on the film industry. We saw familiar faces that brought us such entertainment from their previous movie starrings. One of his works was the classic book turned movie "The Great Gatsby".
One of the main cast as we all know is Austin Butler. You might have seen Butler on a Nickelodeon show called "iCarly". Austin has also played in different kinds of movies and show genres as well; "Elvis" probably being his biggest hit on the big screen. Another familiar face is actor Tom Hanks. We may have known Hanks from playing different characters in some of our favorite classic movies: "Forrest Gump", "The Polar Express", "The Davinci Code" and also in the animated series "Toy Story" and "Pinocchio". Another familiar face is Richard Roxburgh. Richard played in movies and TV Shows such as "Mission Impossible 2", "Van Helsing", and "Hacksaw Ridge". These actors have given us remarkable performances throughout their careers, and they did it again bringing these real and complex characters to life.
"Elvis" which is rated PG-13, is a biopic musical drama that follows the life of the Rock N' Roll icon, singer, and actor Elvis Presley. The story was told from his lifetime manager, Colonel Tom Parker's point of view. This movie follows Elvis' rise of fame and road to finding his happiness, who happens to be Priscilla Presley (Olivia DeJonge).
Since it pertains to the life of Elvis, I expected and originally thought that the story would be told from Elvis' perspective. And to think that this is set in the 50's to 70's, I also expected to see the cars that were popular during that time. The car that Elvis wanted for his mother and the one that he usually drives is a Cadillac that is famous in the 50's. I liked how they included this detail because Elvis' road manager, Joe Esposito, stated that Elvis had a lot of cars and he really liked Cadillacs and Lincolns.
I'm also impressed by how the set movie is shown. One of the most memorable and significant locations in the movie are Elvis' shows at the Las Vegas International Hotel that is now known as Westgate Resort and Casino.
I also wanted to point out this one factor because I am astonished at how they look, which is Elvis' costumes and outfits. Elvis' outfits have been iconic for many years now and Butler's outfit replicas are unbelievably accurate to the real outfits of Elvis. The way they styled his outfit from top to bottom made Butler have the real Elvis aura.
Elvis found his passion in music by living in a different cultural background as a kid than other typical white boys. I liked how they represented the black community on how they inspired his style and helped him during his tough times.
The characterization of this film impressed me. Personally, Austin Butler really did an impressive job preparing for this project. I love his dedication for playing Elvis as sincerely and accurately as he could. According to Butler, he and his movement coach did a lot, from karate training to studying Elvis and his movements and all the people who inspired him. They also studied his swing and tap dancing for the sake of dexterity. His performance throughout the movie made me feel like I was watching the real Elvis Presley. The way he talks and moves are precise and accurate on the way Elvis does his actions.
Butler's impression of Elvis, for me, it's perfection. Personally, I think no one could have done a better job of portraying Elvis except for Butler. The moment I saw the movie's trailer, I always knew that I would love ths movie with all my heart. The reenactment of Elvis' was flawless. Every move, detail- EVERYTHING, was spotless. I also love how Butler used his real voice to sing Elvis' classic songs. The fact that he did not lip sync any songs is what really impressed me.
As for the light effects,It is truly amazing, it highlights every performance he did as Elvis because it gives life to the action as well as the camera work. A favorite scene of mine from this movie is a performance he did when he came back to the music industry. It really gives emphasis on his faith in what he does and his passion. Especially the song, "TROUBLE", which he performed, got me cheering for him while watching it.
Overall, the movie was absolutely great and I would recommend it to people who are struggling to find something worthy to watch. It is not your typical ordinary biographical movie, it has something more. I think people will enjoy the inspirational elements that might impact many. In conclusion, I would give this movie 5-stars.
"Without a song, the day would never end ;
Without a song , a man ain't got a friend;
Without a song, the road would never bend — without a song.
'So I keep singing a song.
Goodnight , Thank you"
–Elvis Presley
Leave a Comment
Your donation will support the student journalists of The Woodlands High School. Your contribution will allow us to purchase equipment and cover our annual website hosting costs.
About the Contributor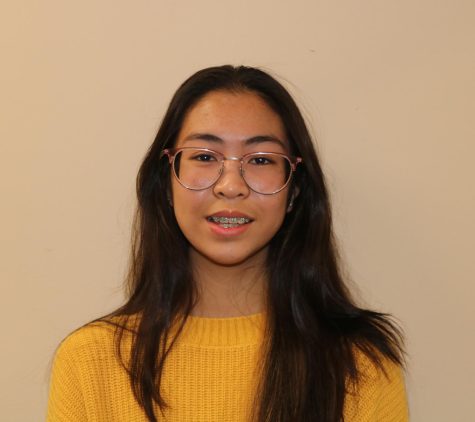 Charlize Lugtu, Staff
This is Charlize and she is a junior at TWHS.She draws as a hobby. After school, she goes to guitar and band practices.She loves watching TV Series in...