Strawberry the "berry" best
It's summertime and at Starbucks that means it's time for refresher drinks. The drinks that scream summer to me are the Pineapple and Strawberry Refresher. I hadn't heard about the strawberry refresher until I saw it on the menu one day and thought to myself "That sounds like a drink I would like to have." I heard about the pineapple refresher from one of my friends. I like to have pineapple every now and then so I thought to myself, "I should see if I like this drink more."
The drink I get often is the Strawberry Refresher. At first when I started to get the Strawberry Refresher, I would get it how it comes with the scoop of strawberries included without changing the drink up. Then as time went on, I thought, "You should add something else to it." So, I added lemonade to it. Then I decided to change it up by not getting the scoop of strawberries. I didn't like how the strawberries taste if you accidentally swallowed them. To me the strawberries taste slimy. The aftertaste of the Strawberry refresher is really good. The strawberry leaves a really good taste after you finish drinking it. I think that this is due to the lemonade being in the drink. The lemonade just adds something extra to the drink.
I tried the new Pineapple Refresher. I got it the same way I got the Strawberry Refresher with just different ingredients. I thought the pineapples in the drink would also taste slimy. So, I decided to cut those out. I got it with lemonade so that way I could really compare it. When I took a drink of it, I instantly got more lemonade than pineapple. The lemonade overpowered the pineapple. If I had gotten it with just pineapple that would've changed the taste of the refresher itself. Like when I want a refresher from Starbucks I would get the Strawberry Refresher any day.
Personally, I enjoyed the strawberry refresher more. Mainly because I like the way strawberry and lemonade pair together. The Pineapple and Lemonade combination didn't do it for me. When it's a hot day and I want a drink to cool me off I would go with the Strawberry Lemonade Refresher instantly.
Leave a Comment
Your donation will support the student journalists of The Woodlands High School. Your contribution will allow us to purchase equipment and cover our annual website hosting costs.
About the Writer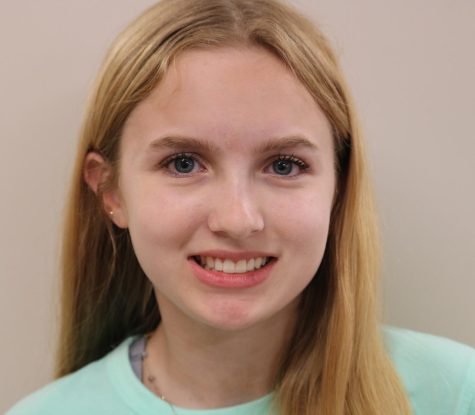 Anna Green, Writer
Anna Green is a senior. Anna does dance outside of school, and I'm also in choir.