MoCo Food Hall opens Conroe
Have you ever been out with friends and none of you can decide on where to eat? Well I got some great news for you! Conroe has its newest ideal food destination. The MoCo Food Hall opened earlier this month on Aug 6th. It is filled with several different types of food locations all in one place.
My dad, my cousin, and I recently took a trip up to Conroe in order to check out what all the talk was about. It was about a half an hour drive from where I live but a long drive doesn't stop me from trying out some new food. We went on a Saturday at around 1-2 PM. Upon arrival I had to take a couple of laps around the block to find a parking spot but in the end it wasn't that hard. Walking up to the food hall I could clearly see that they had an outdoor eating area with about five or six tables and an upstairs eating area.
Walking in there was a very beautiful and colorful bar to my right. While I sit here trying to remember it, all I remember was a pop of color and it might have been because of the bartender's outfit and stylish hat. On the left there is a staircase that leads to the small upstairs area with more seats. The rest of the food hall is one big open area with several small restaurants in every corner and on the sides of the space. Each of the corners had their own little personality and character. The Italian restaurant, Ciccio's Pasta, had a few decorations that felt like a classic Italian restaurant but it also had an Americanized touch to it. I enjoyed that the style of each food type/place had its little pop to it and it made me look around me several times to make sure I saw everything. There are also a few interesting added touches that don't really connect with any food place such as a huge shiny chandelier in the middle and a projector that plays old timey short films from the sixties but I feel like they still positively add to the decor.
After looking around at all the different options I ended up choosing on ordering a Shrimp po boy from the cajun food place House of Roux. The menu looked very appetizing but in the end I went with the po boy since I hadn't had one since I went to New Orleans a year ago. The order also comes with a bag of Zapp's kettle style potato chips. The shrimp was some of the best I've ever tasted. It was breaded but still tasted so soft and flavorful. The bread that came with it was also really soft and made eating it easier and more enjoyable.. Those were definitely the best aspects of the po boy. Cole slaw and other greens that came with it were pretty average but my only problem with the po boy was the cheese. The cheese wasn't melted at all and just didn't taste good and took away from the sandwich. I think that could definitely be improved on. In the end I'd probably rate it an 8 out of ten. In terms of the hospitality of their corner it was good. My order was taken quickly and it didn't even take 5 minutes for my food to come out. The only other downside is that it cost $18. For the size and the lack of an included drink I think $18 is a bit much.
The next two things I tried were spaghetti and meatballs (my cousin's main dish) and the pizza (my dad's main dish) from Ciccio's Pasta. I honestly wasn't expecting too much from the spaghetti and good thing I didn't because it was underwhelming. The meatballs were ok but nothing significantly different in taste from other places. The marinara sauce tasted a bit more liquidy than it looked and I'm not a fan of watery sauce. The noodles were ok. I only took two bites and handed it straight back. Definitely wasn't for me but my cousin says he enjoyed it. I rate it a 5 out of ten being extremely average. It cost $15 which is slightly high but still within reason for its size.
Now the pizza was the most enjoyable thing I ate and it honestly shocked me. We ordered one slice of pepperoni and one slice of mushroom which were each about 4 by 3 inches. We had asked to have them sliced in half in order to share and they were still a good size after being sliced. The pizza is Chicago deep dish style pizza in squares. The bread of the pizza was incredibly soft and made it taste so good. All the ingredients went really well together and the cheese was so good. Writing this is making my mouth water wanting more. It is honestly the best tasting pizza I've found in Texas, although I've only lived here for a year. The price is also an added bonus this time. Each slice is $4.50 which for the size is very reasonable and you probably wouldn't need very many slices for just yourself. Considering the taste and price I would rate this a 9 out of ten. My cousin and dad both enjoyed the pizza and rated it an 8.
Our final order was an order of Masala fries to share from Rollin' Phatties which was a Pakistani food concept mixed with other international foods. The fries were a dark golden color and were still soft which I really like. They were topped with cilantro and a bit of white sauce which I honestly don't remember what it is but definitely added to the taste of the fries. They give you a very shareable size so if you go in a group I definitely recommend picking these up for only $4.00. I would rate the fries a 7 out of ten, good but not incredible.
Before my cousin and I left, we decided to pick up some sorbet from Dulce Vida. They had around sixteen flavors to choose from although half of them contained alcohol in them and, I was honestly disappointed I couldn't try because they looked good. They have three sizes of cups to choose from and one size cone. It is priced off what size you get rather than how many scoops. I went for a small cup of tamarind flavor which I thoroughly enjoyed because it was sweet with an added piece of flavor to it. My cousin got the lime flavor which he says he didn't enjoy very much because it melted too quickly. They also give you this really cool spoon that changes color with the different temperatures. I thought it was a neat touch. Overall I would rate the sorbet a 6 out of ten and for my cousin it was 4.
Overall the food and ambience of the Moco food hall was fantastic. The different personalities of all the food concepts just fit so well together. Everyone was nice and friendly with just smiles all around. It is a perfect destination for an early afternoon dinner.
The MoCo Food Hall has a very interesting schedule. The food concepts and bar are open from Wednesday to Sunday. They always open at 11 am but have varying closing times between 8-10 pm.The bar runs on a similar schedule although it closes an hour later Wed to Sat. The juice and coffee bar runs on a very different schedule opening everyday from 7 am to 3 pm.
The MoCo Food Hall is located at 109 Metcalf Street, Conroe, TX 77301.
Leave a Comment
Your donation will support the student journalists of The Woodlands High School. Your contribution will allow us to purchase equipment and cover our annual website hosting costs.
About the Writer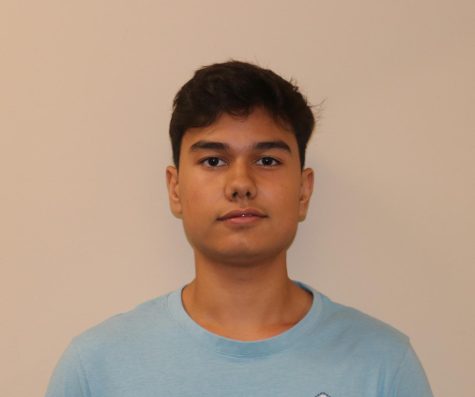 Oscar Jasso, Writer
Oscar is a writer for TWHS. He was born and raised in Las Vegas but moved to The Woodlands last school year. He is an avid soccer fan and specially a Manchester...