"Pinocchio" is visually stunning, but changes are a problem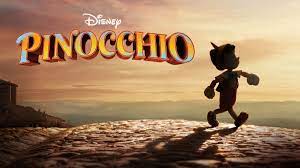 Disney's live-action adaptation of PINOCCHIO, starring Tom Hanks as Geppetto, Cynthia Ervio as The Blue Fairy, and a CGI wooden boy, is almost a shot-for-shot recreation of the decades-old 1940 Disney classic.
The movie follows the story of an Italian wood carver named Geppetto, who wishes upon a star that his dead son would come back to him. Later that same night the Blue fairy gives life to one of Geppetto's puppets that looks like a boy. From then on Pinocchio is determined to turn into a real boy. Pinocchio's life is turned upside down when he joins the circus. He and his father Geppetto take on various adventures to end up being reunited in the belly of a sea monster.
The one thing no one can dispute about this remake directed by Robert Zemeckis is its improvement over the 1940's 2D animated version. The Disney+ film is a visual upgrade with stunning cinematography and a flawless CGI wooden boy played by Benjamin Evan Ainsworth. The combination of live action and CGI characters is quite impressive.
There are some small updates to the story. Usually that's a good thing when it comes to making a live-action version of an animated classic, but instead the changes are a terrible addition to the story. Jiminy Cricket is getting some updated lines intended to entertain adults and overlook children. Some of them are comedic hits, but not many of them. Two big changes are "Monstro" the sea monster, and the ending, which die-hard fans probably won't appreciate.
One of the positive changes is the addition of a new character, Fabiana and her wooden puppet Sabina played by Kyanne Lamaya. Fabiana brings the message of inclusion due to her having a walking disability and wearing a metal brace.
Overall the film is a delightful one-time watch if you are looking for a sweet and original movie.
Leave a Comment
Your donation will support the student journalists of The Woodlands High School. Your contribution will allow us to purchase equipment and cover our annual website hosting costs.