Golden Hour cafe a winner
As soon as I walked into the Golden Hour Cafe, I was immediately greeted with a sense of peace. The interior design of the cafe has a modern, boho vibe, and the room is decorated with vines that have little, lavender, flowers, which flow down from the ceiling. The color scheme throughout the cafe is made up of both darks and whites, yet the space still feels airy due to the big, open windows that surround the building. The windows let in the light from outside, and during certain parts of the day, create a "golden hour" effect throughout the cafe. In the background, calming music plays, and makes you feel right at home.
My friend and I walked up to the counter, and the girl working was very nice and welcomed us with a smile. She helped us to navigate through the menu, and luckily for coffee lovers, it is made up of lots and lots of coffee. Macchiatos, cappuccinos, and espressos galore-and if coffee's not your cup of tea, you can order tea too. For those who enjoy eating something with their coffee, they have scones, cinnamon rolls, kolaches, muffins, and many more options. Their prices are very reasonable as well, with everything under $10.
I ordered a cinnamon roll, and also got "The Golden Hour" coffee (the cafe's signature coffee), a cinnamon coffee with oat milk, and a honey, hazelnut syrup. My friend ordered a pumpkin cappuccino with an iced cold foam. Both of our drinks were $7.
We took seats at a table by the window, and our drinks and food came out in less than three minutes, which was amazing, and a great perk. Our coffees looked so pretty, and their colors were soft, and creamy browns. My drink, "The Golden Hour" was a little rich for me since I generally prefer sweeter coffee, but it was still a great drink. My friend's coffee was very light, and had just the right amount of flavoring and syrup in it. It was an awesome reminder of the new season, and a great welcome into fall. My friend doesn't generally drink coffee, and doesn't tend to like it that much, but even she enjoyed her pumpkin coffee. The cinnamon roll was nice too, and it smelt amazing when it came out. It was sweet, and filled me with a warm, happy feeling. I would definitely order it again.
On a scale of one to 10, I would overall rate the place at an eight. The cafe is very relaxing and quiet, our experience was simply peaceful. I would definitely recommend it as a place to study and get some homework done.
"The Golden Hour Cafe" is located on 1488 and is open from 7 a.m. to 7 p.m. everyday of the week.
Leave a Comment
Your donation will support the student journalists of The Woodlands High School. Your contribution will allow us to purchase equipment and cover our annual website hosting costs.
About the Writer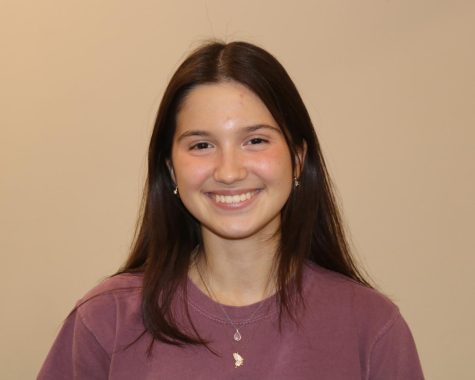 Caroline Salinas, Editor
Caroline is a co-editor for The Caledonian.  She loves to write and spend time with friends.  She will be writing stories and creating podcasts.