Eilish's Guitar Songs EP a quick hit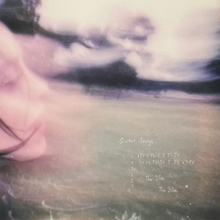 On July 21, Billie Eilish surprised her fans by releasing an Extended Play (EP) called "Guitar Songs" which is composed of two songs, "TV and The 30th". These calm yet powerful songs left the world in shock. is Billie's second EP, which was followed by her first one called "dont smile at me", released in 2017. Billie Eilish is a young singer/songwriter who completely took over the music industry and gained rapid fame with the release of "Bad Guy" on her debut album, "WHEN WE ALL FALL ASLEEP, WHERE DO WE GO?" Billie writes songs with her brother/producer, Finneas, and together, they have been able to become one of the most successful artists in the world. Billie has around 51.5 million monthly listeners on Spotify, and has 106 million followers on Instagram. Since the release of "Guitar Songs", both "TV" and "The 30th" already have almost 54 million streams on Spotify alone. "Guitar Songs" is around eight minutes long, and is Alternative/Indie and Pop.
"TV" is the first song on "Guitar Songs". Its slow rhythm with Billie's soft voice make the sad song easy to listen to. Though it was based on events that did not happen in Billie's life, "TV" involves real situations. For example, it talks about a show called "Survivor", "I put on Survivor just to watch somebody suffer". It also mentions the trial between Johnny Depp and Amber Heard and abortion rights, "the internet's gone wild watching movie stars on trial while they're overturning Roe v. Wade". At the end of the song, Billie repeatedly sings, "maybe I, maybe I, maybe I'm the problem", getting louder as the song comes to an end. "TV" was first sung at a tour concert in Manchester. The audience instantly clicked with the song and began to sing along with Billie. Their singing was added to the released song. The ending is beautiful though it is not perfectly on key; there is something special when everyone sings along, especially because it was their first time listening. It shows how connected Billie's fans feel to her and her music.
The second song on the EP is called "The 30th". This was the first song Billie and Finneas wrote after the release of "Happier Than Ever", Billie's Sophomore album. "The 30th" is about someone Billie knew who experienced a terrible car crash, and the story is told wonderfully. The song begins and continues with Billie's audible breaths. The fact that they were left in the song and are easy to notice adds emotion to the song. It makes it easier to connect with everything that Billie feels, especially regret and anxiety. The most powerful part of the song is the bridge. There is an overwhelming feeling when Billie begins to sing faster and louder, along with the guitar strums. Billie spirals when she recounts possible "what if" questions. The bridge ends with Billie singing, "you're alive, you're alive, you're alive", feeling relief that the person survived. She is remarkably able to sing the entire bridge in one breath. At the very end of the song, Billie changes the lyrics to say "you were scared and so am I" when previously throughout the song it was, "and so was I". This causes a dramatic effect on the listener because they realize that Billie still constantly feels fear, even after the accident.
"Guitar Songs" is my favorite project of Billie's. The lyrical evolution and the carefulness of the guitar with her soft voice make the EP sound lovely. Both songs spark contrasting emotions and vibes. Billie is once again able to connect with her fans by singing two heartbreaking songs while reminding them that unfortunate feelings must be talked about in order to let them go. "TV" and "The 30th" end with a possible hope for a better future.
Leave a Comment
Your donation will support the student journalists of The Woodlands High School. Your contribution will allow us to purchase equipment and cover our annual website hosting costs.
About the Writer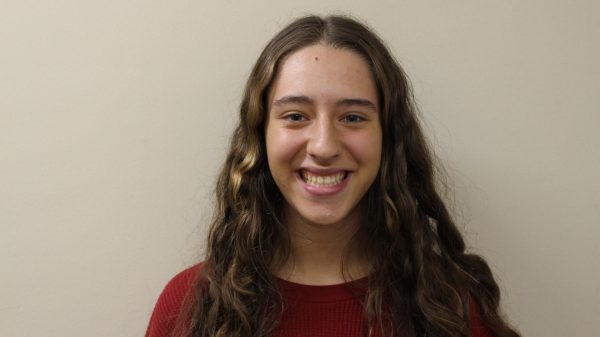 Valeria Kolster, Editor
Valeria Kolster Passos is a senior at TWHS. She plays varsity tennis. In her free time, she listens to music, read and writes. Valeria enjoys quality time...