The downfall of Cobra Kai
Cobra Kai took over the world when it was released on Netflix in May of 2018. The continuation of the story 30 years after the original "Karate Kid" movie got everyone hooked on the twist of following the antagonist of the original movie, Johnny Lawrence. After the release of season 3, Netflix reported that 73 million households had watched the show on Netflix. But with the release of season 5, I can sadly say that this show is now a shadow of its former self.
Cobra Kai used to be one of my favorite shows and I had the new release of seasons marked on my calendar. The new season caught me by surprise when I saw that there were new episodes. This show managed to fall harder than Miguel did down two flights of stairs.
Before I discuss the fall of this show, I have to talk about the beautiful heights it reached. The idea behind the show was simple at the beginning, but simple done right is better than any complex storyline. Johnny Lawrence is in the dumps but is given a chance to do something important with his life. He trains the scrawny Miguel Diaz into a karate champion while also teaching him his versions of valuable life lessons along the way. The parallels between the movie and show within the first season were everywhere and I was all for it. Johnny and Miguel were just Mr. Miyagi and Daniel Larusso all over again but with the twist of Johnny teaching the Cobra Kai way. Daniel Larusso sees the return of Cobra Kai in the valley as an attack and decides to mentor his own student Robby Keene who is the son of Johnny and this is where all conflicts in the show stem from.
Johnny's character is complex but feels simple on the surface. The show gave a new perspective on someone we hated growing up, and instead of putting a positive spin on him immediately the show writers decided to let us continue to hate him for a while. For most of the first season, I didn't like the things Johnny did and it takes several seasons for you to see a truly different Johnny. They show him as the same man he was in the movie but with little glimpses of hope throughout the show for him to be a better man and eventually turn into a very lovable character. Miguel is the one who pushes Johnny into being a better man. Their duo is my favorite in the whole show. Johnny teaches Miguel about confidence and being true to yourself and obviously how to be badass. Miguel slowly brings out the father side within Johnny by sharing all his achievements with him. This is all a redemption arc for Johnny after being absent in Robby's life.
The relationship between characters was also amazing to watch. The love triangles that go on in the first two seasons didn't feel forced and are natural to the story. The rivalries were even better. The characters had reason to hate each other and didn't just fight in order to create conflict. The show used to be your lovable karate show with the hint of high school romance. A modern day story that a lot of people could relate to.
The finale to season two was the peak of this show. The school fight scene was the most action packed moments of the show and easily the best fight. An all out brawl between characters who hate each other and a climax that left me speechless. Miguel's injury looked like it could have been the end for him. Johnny decided to leave Cobra Kai because he realized the damage it was causing his students and himself. The finale was something this show hasn't been in a while, unexpected.
Although sadly simple can't last forever.
The biggest reason for why this show changed so drastically was because of Netflix's acquisition of it. Originally the first two seasons were produced by Youtube Originals until it was bought in 2020 by Netflix. The third season was still produced by Youtube but was released by Netflix and every season after was produced by Netflix.
Netflix makes great shows but what they care about most is marketing their shows. They want to make clothes, toys, backpacks, and everything in between in order to make money. But to make this money, there is a specific audience they have to target: kids. This show went through what I like to call being "Disneyfied". The jokes became significantly worse and instead of laughing I have to pause the show to wipe off my second hand embarrassment. So many of the one liners are cringy and the lines have become so predictable. This show has moved away from its original audience of lovers from the original movies and teens to literal ten year olds.
The relationships between characters have also gone downhill tremendously. The love triangle between Sam, Miguel, and Robbie has just been so overdone. Them constantly fighting each other and Sam not deciding worked well in the first two seasons but now it's too much and repetitive. They had to add in Tory to spice it up a little bit and even that has gotten boring. The only other significant relationship in the show now is Johnny and Carmen but between them I don't have too much bad to say.
Another huge problem I have with this show is the central conflict of the show from the season three finale till now. The conflict after season 3 is whichever dojo losses the next All Valley tournament has to close down their dojo for good. I believed that this setup was going to be the final plot line for the show. Johnny and Daniel have to overcome their differences to help each other finally defeat Cobra Kai once and for all. Well that's pretty much how it goes down in the end but Cobra Kai wins which wasn't a surprise after announcing a 5th season before season 4 released. Daniel becomes nearly unbearable to me the first four episodes of season 5 because he is so persistent on stopping Terry Silver from spreading Cobra Kai even though he lost the bet. Daniel doesn't have much of a reason to hate Silver because Silver hasn't done anything towards Danny or Cobra Kai in general. Daniel started every fight they had in the beginning. None of Cobra Kai's students are even that bad anymore. Tory is a good person again and Kenny only picks fights with Sam's brother which honestly I don't blame him for. Kenny was heavily bullied by him and I don't blame him for not forgiving easily.
Now my biggest problem, they are beating a dead horse. They are completely unwilling to end the show. I can somewhat understand because of the money it brings in but the flow plot takes a significant hit with every new season. With a little bit of rewriting, the ending to season 4 could've easily been the end of the show and a good one. Johnny and Danny finally work together to defeat Cobra Kai in the All Valley tournament. Kreese and Silver both go down together. There would've been a few loose threads but nothing that's tremendously show breaking. Instead they decided to end the season with Miguel heading to Mexico to find his dad. I find this so stupid because this gets resolved in the first episode of season 5 and is never mentioned again. At least make it somewhat significant to the season. Now if I thought the ending of season 4 was unnecessary then season 5's ending makes me wish I never even watched the show so I wouldn't have to see the idiotic decision to STILL continue it. The show had the "perfect" ending (as perfect as it could be at this point). Cobra Kai has been taken down, Silver is going to prison, and everyone is finally on the same side. All is good and then out of nowhere Kresse is out of prison. There was no need for this at all. Kreese could've either been left in prison, actually died, or in my opinion not even need to show up in season 5. But no, they decide that the show could use another season to further destroy a plot that hasn't been good since season 3. I don't even know where the show could go from here. Is Kreese going to revive Cobra kai for a third time? That is the definition of beating a dead horse. At this point the show writers don't even know what to do but the producers and Netflix are trying to force more seasons in order to keep milking this cash cow.
There is still no confirmation of a season 6 by Netflix but honestly I would rather they cancel it and end the show here. The plot of the show has taken too many hits for me to even be optimistic about a sixth season, especially considering the ending of the fifth. But even through all this, I remind myself that this was a great show. It provided us with a boost of nostalgia and so many memorable moments that, in the words of Johnny Lawrence, were "Badass." All good things must come to an end and even though the good ended a while ago it's time for this one to reach its conclusion as well.
Leave a Comment
Your donation will support the student journalists of The Woodlands High School. Your contribution will allow us to purchase equipment and cover our annual website hosting costs.
About the Writer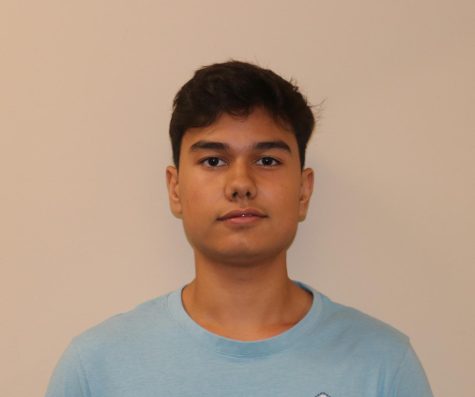 Oscar Jasso, Writer
Oscar is a writer for TWHS. He was born and raised in Las Vegas but moved to The Woodlands last school year. He is an avid soccer fan and specially a Manchester...