Inaugural Woodlands Ren Fest a success
The Texas Renaissance Festival is a beloved tradition for many Texans, known for its elaborate costumes, medieval food, and a multitude of events that transport attendees back to Renaissance times. Recently, the Woodlands Township decided to put on their own Renaissance festival for the first time ever. They invited local artists, vendors, and organizations to bring the spirit and culture of the Renaissance to the Woodlands.
"We have never done anything like this before," said Township Special Events Manager Megan Meaux. "We wanted to tap into a different arts outlet than we have in the past."
The Woodlands Township has been attempting to encourage art in the community through hosting Arts in the Park events like their Renaissance Festival.
"The main purpose of Arts in the Park is to celebrate the arts in the community whether that is visual, performing, painting, photography, or even if you're making your own things to sell," Meaux said. "We want to bring awareness to and get people more exposed to these arts in our community."
Many organizations of the Woodlands got involved in this event to support Arts in the Park, and in order to give the people attending the festival an authentic experience of Renaissance culture.
"We were able to do this through partnerships with like-minded organizations such as the Woodlands Symphony Orchestra, Let Them Drum, Class-Act productions, the vendors selling their original works and many performing groups," Meaux said. "We give them the chance to share their art with the community, and they give us the chance to showcase it."
A highlight of the Woodlands Renaissance Festival was the costume contest where people could bring their own experiences and perceptions of the Renaissance, so that elements of the Texas Renaissance Festival and of new attendees as well could be integrated into this new version of the event. There were many unique and elaborate costumes that gave the festival a true Renaissance feel.
"My costume started about 27 years ago at the Texas Renaissance Festival," festival attendee Jay Runkel said. "A little girl stuck a rubber ducky on my hat, and everything on my hat since has been given to me by children at the Texas Renaissance Festival."
When comparing the Woodlands Township's attempt at a Renaissance Festival to the well known Renaissance Festival, both experiences had their own highlights allowing it to feel like a new, but familiar experience to Renaissance Festival veterans.
"This festival is more homely," Runkel said. "You get to meet and talk to people more, so it's more personable here. I feel more comfortable. You don't feel like you're that far away from people, and people will actually come up and talk to you."
The Woodlands puts on many community events targeted towards different subjects and causes, but they often all have a similar feel to them, but the costumes brought in a vastly different experience.
"It seems very similar to the structure of a lot of other events I've volunteered for in the Woodlands, but a lot of people are in costumes," TWHS Interact volunteer Alexa Tran said. "I think that's really cool because it gives people in the Woodlands who like to dress up a better chance to show off what they have in their own community."
There is also a historical aspect to the Renaissance Festival that can be very valuable to those attending the event.
"We're interested in getting people excited about the history because a lot of the things going on in the Middle East now tie directly back to that period of time during the Crusades when Jerusalem was taken and they had to retake it and all of the political strife and turmoil," Third Crusade reenactor James Coppedge said. "All of that plays directly into the things that are happening today, and I firmly believe that if we understand the history and why it happened then we can understand why it happens now, and we can find some way to come together on it instead of being divided on it.
The large turn out and success of the event gives hope for the future of the event.
"I think it went great," Meaux said. "You never really know what to expect, and we've never done anything like this before, so we were pleasantly surprised at the turn out. We think it went very well and hopefully we'll be able to do something like this again."
Leave a Comment
Your donation will support the student journalists of The Woodlands High School. Your contribution will allow us to purchase equipment and cover our annual website hosting costs.
About the Writer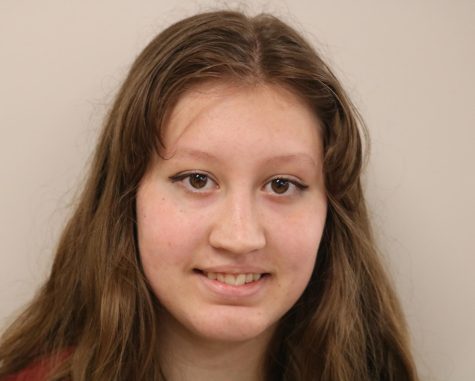 Natalie Zdroykowski, Staff
Natalie is a junior at TWHS. She has two dogs and two brothers. Natalie is interested in computer science, but enjoys writing as well. She has lived in...