TWHS senior wins City Amateur championship
TWHS golf phenom Alex Papayoanou smashed the scoring record to become the youngest winner in the history of the Greater Houston City Amateur Golf championship with a four day today of 18 under par to hold on to a 6 shot win.
"I didn't know I was going to be the youngest ever and I think I also had the scoring record too so that just makes it extra cool," exclaimed Alex Papayoanou, TWHS senior.
The tournament took place over the weekend of Sept. 23-25 with people of all ages being allowed to participate. Alex decided to take his crack at it with his eyes set on the prize and a soaring confidence.
"I was very confident, I had been playing good," Papayoanou said, "I mean I knew I could win it."
Going into any tournament nerves are bound to appear. Even for someone as experienced as Alex, nerves can still manage to creep in.
"I won't lie I mean starting the tournament, every tournament, the first hole is always a little nervous but once you finish the first hole you kind of settle down," Papayoanou said, "The first round I was a little nervous because I was 5 shots behind so I knew I had to just play good."
Soon enough though, Alex kicked the nerves to the curb and went untouchable. Alex went on to shoot one of his best tournaments ever and left his opponents in the dust.
"
"
At the Woodlands the teachers here are great and they help out a lot. I'm proud to be a Highlander.
— Alex
"That day was just amazing because I was so in the zone the whole time," Papayoanou said, "I was walking to the 18th hole, the last hole of the tournament, and I just turned to my caddy and just said 'I think I'm winning this by a lot."
Because of huge wins like these, Alex has been reeling in offers from huge universities all over the nation.
"It was between UCLA, Baylor, USC, and LSU," Papayoanou said, "It was really between UCLA and LSU."
After some careful consideration, Alex knew exactly which school was the right one for him.
"UCLA has always been my dream school with the weather and everything," Papayoanou said, "It was the best situation for golf and academics and I can't turn down my dream school."
Becoming this good at golf doesn't just happen overnight. From an early age, it was clear that Alex was born to play sports.
"I played soccer, basketball, baseball, all that you can name," Papayoanou said, "I played like every other sport and then I got really good at golf so I just stuck to it and chose it."
But after his father taught him how to play golf, Alex soon realized that golf was the sport for him.
"Golf I was the best at and I enjoyed it the most," Papayoanou said, "I love it."
The grind to become a golf champion isn't a light one. It requires hours upon hours of training every day but Alex is up to the task if it means becoming the best.
"I practice every day, around four hours," Papayoanou said, "Unless there is a tournament that week, I'll work out every single day after."
With a schedule as jam-packed with training and tournaments keeping up with school work can become a huge struggle. For Alex though, TWHS teachers have his back to make sure he can balance out the student-athlete life.
"I'm gone all the time," Papayoanou said,Alex has a few words of advice for people who are starting out golf or are interested.
"If you really love it and you have the work ethic, you could be a great player if you put your mind to it. Anyone can. Even if you don't, just keep playing because you can play your whole life and meet new people and have a ton of fun doing it," Papayoanou said, "Just have fun."
Leave a Comment
Your donation will support the student journalists of The Woodlands High School. Your contribution will allow us to purchase equipment and cover our annual website hosting costs.
About the Writer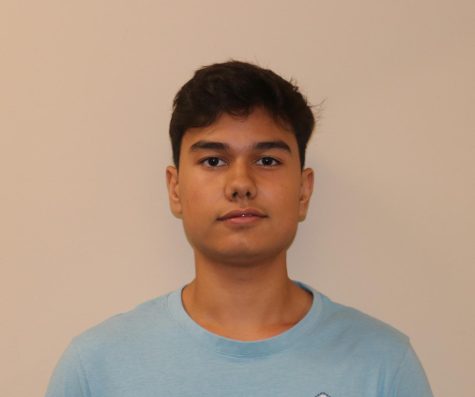 Oscar Jasso, Editor
Oscar is a writer for TWHS. He was born and raised in Las Vegas but moved to The Woodlands as a sophomore. He is an avid soccer fan and specially a Manchester...