Highlander cooks up success
Woodlands Highlander Alec Reyes has recently opened up a restaurant with his family known as Fresh Kitchen Comfort Food. Ever since he was little, Reyes's passion has been to cook, and cook well.
"I know how to make everything that you would want to make," Reyes says. "I know how to make pasta from scratch, how to make-how to debone a fish, how to skin a couple of animals, how to like prep the food and everything because I've been cooking since I think I was three years old"
Cooking is Reyes's talent, and something that he always enjoys. With his knack and love for cooking, it makes complete sense that he and his family own their own restaurant, and that Alec Reyes is a part-owner at only 17.
"My mom and my dad each have 25% and then me and my brother each have 25%," Reyes explains.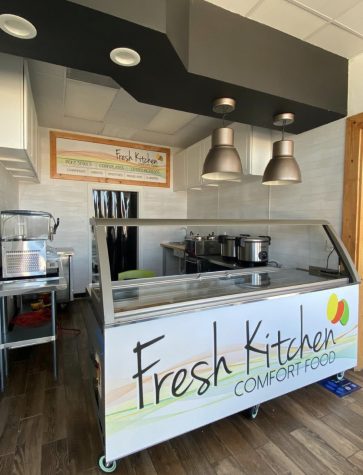 The Fresh Kitchen Comfort Food is a poke bowl restaurant in Tomball. Poke bowls are Hawaiian dishes, and are generally served with rice and a type of protein. For Reyes and his family's restaurant, they are incorporating a Mexican and Greek influence into the poke bowls, as well as expanding their menu.
"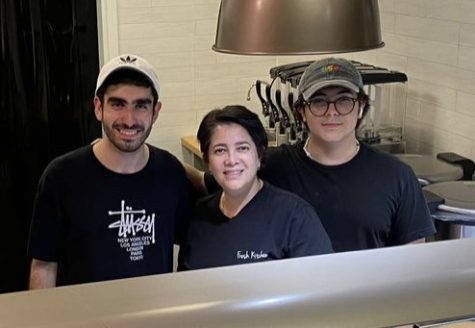 [I like] the fact that I can set my own hours.
— Alec Reyes
"We also have the esquites which are Mexican, helote (like corn), it's a traditional plate in Mexico with the cheese and the spice that we have," Reyes says. "We also have some smoothies, some specialty drinks, and the agua frescas that we have, we also have the hibiscus tea that we brew with the leaves," Reyes adds. "And we have some snack plates, fruit plates, and we're also adding the gyros, which is a Greek food," Reyes says.
Reyes and his family have lived in many countries, all over the world, and they have implemented their influence into their restaurant.
"So my dad's born and raised Mexican in Guadalajara, and I'm pretty sure he's part Spanish," Reyes says. " And then my mom is from Argentina and Mexico, and then moved to the U.S., to Europe, to multiple parts, so they had a bunch of cultural differences between them," Reyes says. "Me and my brother are from Mexico, and I moved- we moved to Florida when I was in like second grade, and when I was in sixth grade, we moved here," Reyes says."We spent a couple times visiting/living in other places like Spain, New York, Mexico," Reyes explains.
However this isn't the first time they have owned a restaurant. The Reyes family actually owned a restaurant when they lived in Mexico.
"The restaurant that we had in Mexico was a chicken restaurant, we also made pizzas, pretty good ones too," Reyes says.
Reyes absolutely loves his current restaurant as well, and his favorite food on the menu is the brisket.
"The span of Sunday to Monday, I'm smoking the brisket at home and then my dad takes over when he comes back because I have school on Monday, and then I finish it today at the restaurant," Reyes says."It's already smoked, it's already prepped, I just have to add the sauce, sear it a little bit, and it's done."
The brisket is amazing, and people who go to Fresh Kitchen Comfort Food love it. It's always a great thing to add the poke bowls. The menu also has a bowl that pets can enjoy! This unique bowl is called the "Pup Poke".
"We were like 'Oh we have a dog' and there are a lot of people who have dogs (like the Puppuccino at Starbucks, you can get ice cream at McDonalds for dogs and everything) so we were like let's just have something for dogs," Reyes says. "But a lot of people are picky with what their dogs eat, so we just have white rice and chicken," Reyes says.
Fresh Kitchen Comfort Food is an amazing restaurant, and definitely worth a try. It is in Tomball, and it's open from 11am-8pm Tuesday through Saturday, 12pm-5pm on Sunday, and is closed every Monday.
Leave a Comment
Your donation will support the student journalists of The Woodlands High School. Your contribution will allow us to purchase equipment and cover our annual website hosting costs.
About the Contributor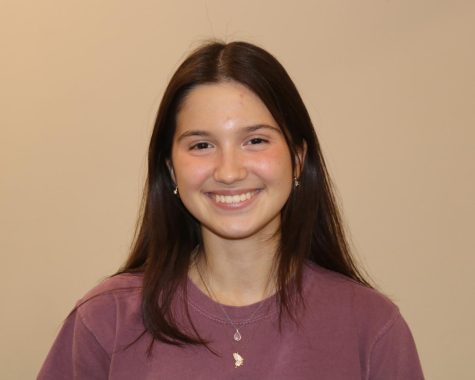 Caroline Salinas, Editor
Caroline is a co-editor for The Caledonian.  She loves to write and spend time with friends.  She will be writing stories and creating podcasts.