TWHS students take home prizes from Mushroom Festival
The annual Texas Mushroom Festival was held last month in Madisonville, and had a photography contest as part of the event.
Students from The Woodlands High School's Photography II program had the chance to submit their own work to the contest. Eighteen pictures were submitted to the contest from TWHS and only six got selected as winners from all entries.
Junior MJ Monroe, along with sophomores Taryn Farnsworth and Eesha Reddy were winners.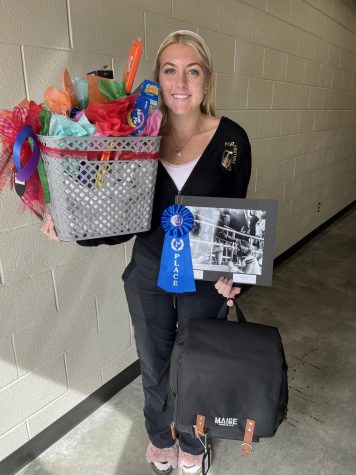 Monroe submitted her "Pride and Joy" photo which won Best Overall in the student submission category in the contest. The picture Monroe submitted was from the first Woodlands High school game of the season against North Shore High School. "In the picture you can see Mabrey and his trainer, along with his kids, talking during the game."
The picture win came with some fun prizes as well. "I got a large camera bag, $100, candy and other cute little trinkets," Monroe said.
Farnsworth took first place in Mushroom and it was a photo of a mushroom here on the TWHS property.
"I found it by the band hall," Farnsworth said. "It was the first thing we shot."  Farnsworth was happy with the way the photo turned out.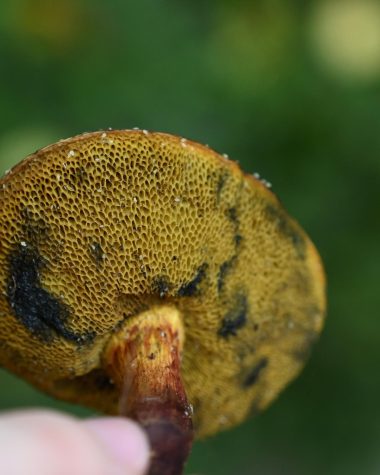 "I really liked the color," she said.
Reddy's inspiration was closer to home in her photo "Make the Break."
"I took that picture at my house – we don't really use it [the pool table]  that much."
 Reddy had just learned about adjusting shutter speed and the photo reflected her new knowledge.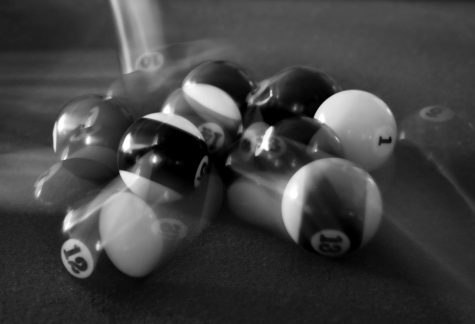 "I put it [the camera] on a tripod and struck it – took me about 30 minutes – and like 20 tries, maybe more and I got the shot and I was proud of myself," Reddy said.  Reddy submitted three photos, and was surprised when this one won second place in the Open Category.  Although Reddy doesn't have plans to work in photography, she sees herself maintaining an interest.
You can see all the winners here.
Leave a Comment
Your donation will support the student journalists of The Woodlands High School. Your contribution will allow us to purchase equipment and cover our annual website hosting costs.