World Cup stage 3
Ladies and Gentlemen we are nearly at the end of the group stage of the world cup and the storylines are flying. Some huge upsets have come up in this tournament and the groups are delivering some fantastic games . I'm here to give you the rundown on what you need to look out for on this last matchday this week.
Group A
The Host's group has been a dream to watch unless you're Qatar. The hosts have become the first team to be knocked out of this World Cup. It turns out that money may have been enough to get you to a World Cup but not enough to do anything in it. Looking at the other teams, the Netherlands seem to be in the safest position to go through because they are playing a non treating Qatar team and should be looking to thrash because a good goal difference will send them first. Senegal and Ecuador will be facing each other in their last game and it will be one to watch. Ecuador sit on 4 points while Sengal are on 3. Ecuador are in the power position for this game because a draw would be enough to get them through but they should still go all out for the win because Sengal will be throwing everything at them. Senegal will still be missing their best player but as we have seen from the African fans they will be behind their team the whole 90 minutes. Senegal need the win to be able to go through. Both games will be played at 9 am on Tuesday.
Group B
This group has some huge political rivalries going into this week's games. England, Iran, USA, and Wales, are sitting on 4, 3, 2, and 1 points respectively. England will be playing Wales and in my opinion will be the easier game of the two. England need only a draw to go through and against this disappointing Wales team should be getting it done, but you can't completely count Wales out because Bale always manages to be Wales' savior when they need him most. The other game has some huge political turmoil with the United States coming up against Iran. This Iran team managed to get a huge three points in the dying moments of their last game against Wales while the USA got a point in a disappointing game against England. This game could go either way in my opinion and the atmosphere in the stadium is what I'm looking for most in this game. Fans will be at each other's throat. Both games will be played at 1 pm on Tuesday.
Group C
Argentina's group is looking way more difficult for the favorites than it originally seemed. After an early upset to Saudi Arabia, Argentina need a win against Poland to secure their position in the round of 16. Argentina are speculated to be the winners of this game on paper but with their lackluster performances so far this World Cup I wouldn't be too surprised if they can't get it done. With a draw Poland will be booking their ticket to the next round. Mexico and Saudi Arabia are the other game and as a Mexican I am worried. Mexico have been extremely disappointing for the past year and lack any creativity on offense and in a game where we might need to score 4 goals to go through, Mexico's chances are slim. The Saudi's though are in a better position, with a draw being enough to go through no matter how the other game ends. Both games will be played at 1 pm on Wednesday.
Group D
The World Cup Winners curse has finally been broken. France have had a dream start for their campaign of back to back World Cups. The reigning champs have won their first two games and have already qualified for the round of 16. They will be playing Tunisia in their last game and it seems like it should be a walk in the park for them. Tunisia are practically already out sitting on one point and having to beat the champions on form is going to be one big mountain to climb. Denmark play Australia in the other game and for many Denmark was the dark horse of the competition but after their first two games I think those dreams might be gone. They are going into this game with only one point and need a win against Australia to go though. Australia just need a draw to make it to the round of 16 for the first time since 2006. The games will be on Wednesday at 9 am.
Group E
The group of two giants has one thriving and the other failing to pressure. Spain are topping the group with 4 points while Germany sits on 1 at the bottom. Japan and Costa Rica are in between them both with 3 points. Spain is coming up against Japan in this last game and for Japan they need another David vs. Goliath performance here if they want to keep their World Cup dreams alive. Germany are also a team who needs to be on their A game if they want to go through and Costa Rica have been a bit all over the place with an embarrassing loss to start their run but a win against Japan to save it. This group is too close to call but the only surprise I can see is if Spain manage to not qualify after two very dominant performances. Both games will be played on Thursday at 1 pm.
Group F
The closest group in my opinion is living up to its expectations. Sadly though after a great start to their game against Croatia, Canada let it slip and is now knocked out of the group with 0 points right now. They will come out in their last game against Morocco who are looking to put the nail in the coffin for Canada and book their ticket to the next round. Morocco have been representing Africa well so far this tournament being the only African team yet to lose. Belgium on the other hand, has been quite the opposite with an embarrassing defeat to Morocco and an unconvincing win against Canada. Their golden generation has finally come to an end with head clashing in their own dressing room and sparks flying. They come up against a strong Croatian team who seem to have not let up the gas from their historic 2018 run. This looks like it will be the sad end to the best Belgium team in history but with nothing to show for it. Both games start at 9 am on Thursday.
Group G
An almost carbon copy of 2018's group E has a chance for history to repeat itself. Brazil are leading the group on 6 points and will play Cameroon in hopes of making it 3 for 3. While Cameroon may be sitting on one point, their chances at survival are not over yet. A win against Brazil may be enough to get them to safety but that is an easier task said than done. However Brazil have not convinced me that they are the champions they want to be so a determined Cameroon performance may be enough to rattle a team without its star. The other game in this group is rivalry like none we've seen so far this tournament. Serbia vs. Switzerland is a game that breaks past the beautiful game and into a deep animosity between the two countries. When these two teams last showed down against each other in 2018, Switzerland got the upper hand against their rivals but Serbia will be looking to redeem their country and send themselves into the knockout rounds while enjoying the sounds of Swizz tears. Each game kicks off at 1 pm on Friday.
Group H
The Group of Death will finish off this year's group stage and what a game we are being treated to. Quite possibly the most anticipated game of the group stage kicks off when Uruguay find themselves coming up against Ghana who have been holding a grudge since 2010. This will be an iconic rematch of the 2010 World Cup quarter final when Luis Suarez infamously saved a goal from Ghana with his hands awarding Ghana a penalty and getting himself sent off. Ghana then missed the crucial penalty denying themselves a chance at becoming the first African team to ever reach a semi final of the World Cup. Suarez became both a national hero and enemy number one and will meet this Ghanaian team again on Friday. This rage has been building within the Ghanian people and I have no doubt that this team will do everything in their power to make sure they can avenge the team that made their country so proud 12 years ago. Portugal will be facing South Korea at the same time and Portugal will be looking for a crucial third win in hopes of avoiding Brazil in the round of 16. South Korea though needs this win and a little luck in the other game if they want to keep their World Cup hopes alive. Both games start at 9 am on Friday.
Leave a Comment
Your donation will support the student journalists of The Woodlands High School. Your contribution will allow us to purchase equipment and cover our annual website hosting costs.
About the Writer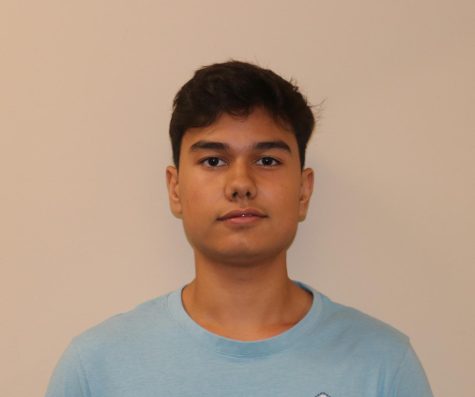 Oscar Jasso, Writer
Oscar is a writer for TWHS. He was born and raised in Las Vegas but moved to The Woodlands last school year. He is an avid soccer fan and specially a Manchester...