TWHS theatre presents "Midsummer"
The Woodlands High School theater department recently performed Shakespeare's "A Midsummer's Night Dream."
Director Heather Collins decided to add a unique twist to the classic Shakespeare play by blending 80s punk and English regency designs. She says, "In the regency time period there was a lot of emphasis on marriage and raising your position in society through marriage, so I felt like it made sense to make my humans regency because there was that aspect in the play of Egeus, Hermia's father, requiring her to marry Demetrius." The 80s punk inspiration came from wanting to add a futuristic contrast to the straight-laced regency aesthetic.
Technical aspects are always important in theater, but A Midsummer Night's Dream proved to be especially tech-heavy, so here's what the technicians of the show have to say:
Costumes:
Costumes were designed by Luke Epperson, Alyssa Harris, Morganne Tison, and Rebecca Lively. The fairies' costumes were created by Luke and Morganne, while Rebecca and Alyssa created the humans' costumes.
Set:
The set was created and designed by Halle Howard. Creating a set that looked like a realistic forest was the most difficult part of her job, but "Seeing the actors have fun on the set is always nice, and watching people's reaction from the wings/booth whenever it's revealed" makes the challenges worthwhile.
Makeup:
Makeup looks were done by Jade Melgar, Lu Pangaio. The co-heads enjoyed creating bold and colorful looks for the fairies. "Seeing all the neon makeup we put on, seeing it under the black light and all come together," was the most rewarding part of the show, according to Lu.
Hair:
Hair designs were created by Emily Cordier and Bella Hart. "It's really cool to
see your work put on stage and be able to help tell the story of the play."
Props:
Natalie Micklethwaite was Props Master. The antidote flower was her favorite prop to create and design. "I really like the antidote flower because I had to paint it. I really like the way it looks, and I like the subtle symbolism behind it."
Lights:
Alexis Hamer was the lighting technician. "My favorite lighting look was without a doubt Titania's Bower. I used gobos, moving light effects, and lots of blends of purple, pink, and blues to create a dream-like look. We even had a fog machine going during this scene and Titania was lowered in from our rails system above the stage!"
Sound:
Audrey Wertz was the sound technician. "Seeing people get really into the show when they can hear the sounds, it's a game changer when they feel immersed."
Acting:
As well as many unique takes on the technical aspects of the show, Collins wanted to add new perspectives when it came to acting. Demetrius, played by Adrian Holguin, is usually disliked by the audience, but Adrian says, "I (along with Mrs.Collins) wanted people to be able to like him and even root for him."
Leave a Comment
Your donation will support the student journalists of The Woodlands High School. Your contribution will allow us to purchase equipment and cover our annual website hosting costs.
About the Writer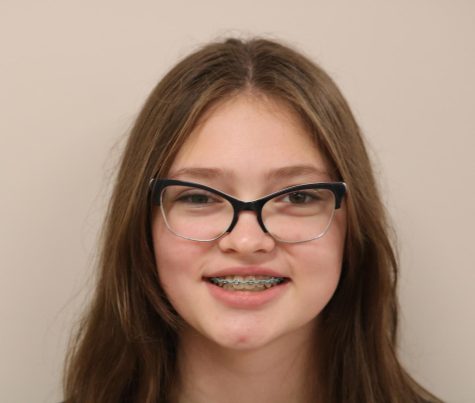 Rebecca Lively, Staff
Rebecca is a junior at TWHS. She has lived in The Woodlands for three years after living in Oklahoma for most of her life. Besides newspaper, she is...