Holiday gift guide – last minute edition
The hunt is on for the ultimate last-minute presents. There is still a chance to get the greatest gifts of the season. Time is running out, but if you quickly grab anything from the list below, you'll be in good shape for the holiday. Continue reading for 15 ideal last-minute gifts to keep your peace.
1. Jewelry
You can really find some good quality cheap jewelry to gift to someone, whether it's a ring, necklace, earring, bracelet, or anklet. Just make sure to find out if they're a gold, silver, rose-gold, bronze, colorful, chunky, or simple jewelry person.
2. Candle
Candles are fun, and everyone loves them. If they're afraid that it's a fire hazard, you can give them a melting version (the candle comes with a lamp on top, which melts it instead of burning it).
3. Perfume/Cologne
If they already have a favorite, gift them a new bottle. A lot of people actually don't have a "scent," so this would be a good opportunity to introduce them to one!
4. Kit
Out of everything on this list, I think building a kit is the most fun idea. You can show the other person that you really know them through this gift. Ex. if they like makeup: design a little box full of different makeup items, if they like writing/drawing: give them multiple art supplies (pens, notebook…), if they like to maintain their facial hair: shaving cream + razor + aftershave kit… There are just so many possibilities with this one, and you can even incorporate their favorite color!
5. Journal/Planner
This would be better for people who like to stay organized or want to start tidying up their day-to-day. You can give them an old-rustic journal, a leather journal, or even a super elaborate one.
6. Clothes
Obvious, but you can't forget it! If there's this one item that they've been in love with but are too scared to buy, this is the perfect chance to make them extremely content. Also, if they're transitioning to a new style of clothing, you could help them out by gifting a garment that fits their new aesthetic.
7. $50+ Gift Card
Figure out their favorite store, video game, restaurant, fast food, etc., and gift them $50+ to spend! I know I'd love that.
8. Robe
Robes are fun. They make you feel classy and chic, but also comfortable and warm at the same time. You can get them as plain or extravagant, as colorful or neutral, or as crazy as you want. Go all out!
9. Mini Fridge
Whether they use it for skincare or food/drinks, a mini fridge can be very useful and handy! They're also really cute and come in all colors and sizes.
10. Decor
This includes room, bathroom, kitchen, living room, or even random decorations. This is good for anyone, especially if they just moved into a new place. You could help out by giving them a small decor, but don't get too excited and plan out their whole house…
11. Fuzzy Socks
These are underrated. Fuzzy socks can be so fun and actually fashionable if you know how to style them right (+ they are suuuuuper comfortable). You could buy a plain neutral or a funky one to spice things up.
12. Puzzle
I personally love puzzles, but especially the satisfaction you get after completing one. If they have been building puzzles for a long time, I suggest getting them a 1000+ piece puzzle.
13. Book
Book nerds will love you. Figure out what their favorite genre is, make sure they haven't read the book you chose, and voila, you have a gift! Maybe even throw in a book lamp to top it off.
14. Bag
Bags are practical and adorable. It can be a school bag with many compartments, a handbag/purse that matches their style, or even a tote bag if they want and don't already have one.
15. Hair Products/Tools
Hair products/tools can be pretty pricey, so if they're into that stuff, that would be a great gift. Especially if they have curly/wavy/coily/textured hair, products such as curl creams and masks can be expensive.
Leave a Comment
Your donation will support the student journalists of The Woodlands High School. Your contribution will allow us to purchase equipment and cover our annual website hosting costs.
About the Writer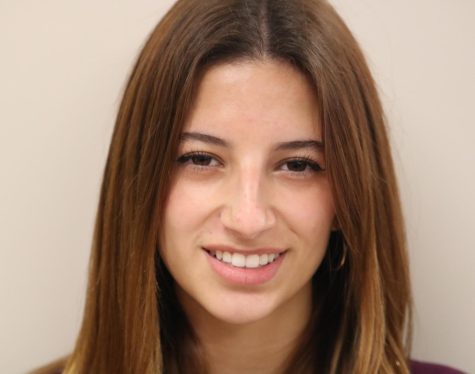 Lu Pangaio, Staff
This is Lu's first year with the TWHS Newspaper. She was born in Brazil. Lu is absolutely in love with all sorts of fashion and culture.