Overlooked holiday movies that deserve a look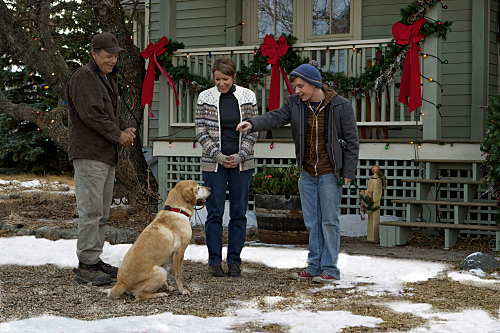 As we get closer to Christmas, the holiday season becomes ever more apparent. We celebrate with festivities, trees, arts and crafts, presents, foods, and of course the movies.
Many of us have our normal favorites such as "Elf", "Home Alone", "The Santa Clause", and "Rudolph, the Red-Nosed Reindeer". There are also films like "Die Hard" where people will debate endlessly on whether it's a holiday film or not (even though it is). However, I'm not going to be discussing films like these.
Rather I'd like to bring up the type of holiday films that many families watch together during the holiday season. I myself have quite a few films that my family and I will watch together at least once during the holiday season.
So here are some of my favorites, along with other recommended underrated movies to switch up your holiday season watch list.
"A Dog Named Christmas"
The movie based on the book of the same name by Greg Kincaid has become a holiday classic for me and my family.
The film follows the story of a family on a Kansas farm, who soon become the temporary owners of a dog until the day after Christmas.
The film follows Todd (Noel Fisher), a developmentally challenged man with a very deep love for animals and for taking care of them. He becomes attached to a dog he finds at the shelter and strikes up a deal with his dad, George (Bruce Greenwood). The deal is that if they get a dog he has to be the sole provider and caretaker for the dog. When Todd gets the dog he decides to name him Christmas.
George himself has had some heartbreak with his own dogs in the past. He formed bonds with his childhood dog and a dog he found during the Vietnam War. One died while he was stationed away in Vietnam, and the other died in a shock explosion during the war. Throughout the movie, he and Christmas become closer and form a very similar bond.
Overall the film is very unique compared to many of the status-quo Hallmark Christmas movies. I would recommend this film to anyone looking for a heartwarming and meaningful Christmas story.
"Call Me Mrs. Miracle"
This is a movie I love to watch with my siblings every Christmas season. At first glance, the movie may appear as just another cheap, generic Hallmark movie, but I find that there is more to it than that.
This film is a better take on typical cheesy love stories that have been overblown numerous times throughout the years.
The film takes place in New York City with the holiday season looming near. As Holly Wilson (Jewel Staite) takes care of her nephew while her brother is away overseas, Jake Finley (Eric Johnson) handles his department store. As well as handling the owner and his father, J.R. Finley (Tom Butler), who despises Christmas aside from the sales in the store. However, Mrs. Miracle (Doris Roberts) comes along to try her best and fix and make relationships between the characters.
This movie has a special feeling to it that really brings home the holiday feeling and cheer much like "A Dog Named Christmas".
We don't get to see too much from Mrs. Miracle herself, but she acts as a guardian angel of some sort with the characters around her. The character that I myself found most intriguing is the father, J.R. Finley. He acts like the Ebenezer Scrooge of the story, but he isn't only portrayed as an everyday Scrooge who hates Christmas just for hating it. Instead, we see more humanity and reason for his beliefs.
From the beginning to the end "Call Me Mrs. Miracle" gives a fun, yet meaningful tone that isn't portrayed well in most Hallmark movies. This fact keeps me coming back to this film every year.
"The Family Stone"
Unlike what has been mentioned before, this is not a Hallmark movie, it is actually a theatrically released film with a larger and more known cast. This film stars some very well-known actors and actresses such as Sarah Jessica Parker, Rachel McAdams, Craig T. Nelson, and Diane Keaton.
"The Family Stone" follows an engaged couple Everett Stone and Meredith Morton who visit the Stone family for the holidays. Upon arrival, Meredith is quickly labeled as an outsider from the lively and loose family, compared to her uptight and seemingly cold business women demeanor.
Throughout the film, we get to know the family and its dynamic rather quickly. Tensions begin to rise right off the bat and then proceed to disrupt the Stone family's holiday season. It creates both funny and dower situations between the cast and leads to an emotionally fitting and satisfying ending to top it all off.
Overall, this film does a good job of delivering both its comedy and drama without watering down one with the other. It doesn't feel very childish either and can deliver a mature story along with mature comedy alike. I'd definitely recommend at least giving this movie a try when you can during your holiday break.
"Daddy's Home 2"
This is a much more recent and comedic film amongst the others on this list, and it also is much larger in scale compared to the other films. "Daddy's Home 2" is the sequel to the 2015 predecessor, which itself is not a holiday film.
"Daddy's Home 2" follows up on Dusty (Mark Wahlberg) and Brad (Will Ferrel), father and stepfather, respectively, who have set their differences from the first film aside and are ready to make the best Christmas vacation ever for their families.
Unfortunately for the families, Dusty's father Kurt, played by Mel Gibson, reappears and is ready to take on his role as El Padre. At the same time Brad's father Don, played by John Lithgow, is ready for the same role as Kurt. These clashing grandfathers reignite the feud between Dusty and Brad and threaten the joyfulness of the families' Christmas vacation.
This is the type of holiday film you don't really need to think too much about. It also doesn't seem to follow any of the same-ole holiday tropes that many films due. Normally it involves a rich businessperson who goes to a small town, finds their lover, and only then learns the true meaning of Christmas.
This avoids that by diving more into the dynamic between fathers and their children, but not in any serious way. The whole film has a driven comedic tone that outweighs any serious drama that could be done. That isn't a bad thing though, because this is the type of film that is meant to simply bring laughs, that's all.
"Daddy's Home 2" is a fun-filled movie that celebrates the holiday season with all sorts of laughs and comedy. It's nowhere near as profound a film as anything else on this list, but in the end, it still understands the important meaning behind Christmas.
Conclusion: These are just a few holiday films that I believe to be underrated/unknown. Still, these movies, to me at least, deserve a little more recognition. I hope this list encourages you to check these movies out for yourself and give them a shot.
Leave a Comment
Your donation will support the student journalists of The Woodlands High School. Your contribution will allow us to purchase equipment and cover our annual website hosting costs.
About the Writer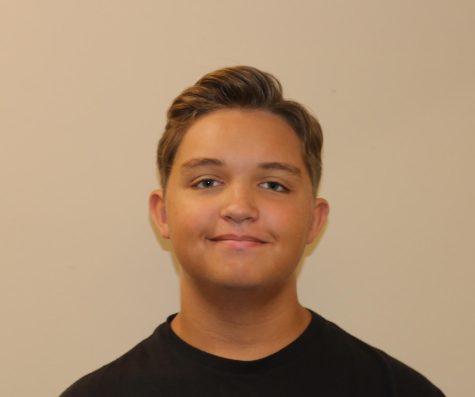 Patrick Sammon, Writer
After a year in journalism, junior, Patrick Sammon is onto his first year of newspaper. He has a dog and 3 older siblings, all former students of Mrs....