Honors Econ students dominate Stock Market Game
Several groups of students from Mr. Seale's honors economic course recently claimed 5 of the top 10 spots in the Securities Industry and Financial Markets Association (SIFMA) Fall Stock Market Game. The teams claimed 1st, 2nd, 3rd, 6th, and 7th place in the Texas High School division, having the largest monetary returns in a simulation game of the US Market that ended on Dec. 9.
The simulation, simply called the Stock Market Game, is a Wall Street backed national competition comprising 750 different teams. During the game period, the teams would paper trade, a mock stock exchange practice where participants are given $100,000 of in-game currency to buy and sell shares of different companies at their own discretion. The groups were required to invest in at least five different companies, one from each sector of the economy.
"What really impressed me is that they're making the decisions themselves" said Seale, when asked about teacher input and guidance during the game. Each group, consisting of up to give students, was given one account to share and work together to grow. At the end of every class period, Seale would give the students time to discuss possible moves and trends within the market, and debate on their actions.
Though the game decisions are executed solely by the teams, the stipulations incur a unique challenge to the students.
"They're allowed to buy and sell as they see fit, but they have to maintain at least one company in all five sectors" Seale recalled while describing the rules of the competition, "So they can't load up on one particular stock."
The students spent a lot of time learning how to evaluate companies.
"I learned a lot about buying and selling stocks," senior Ava Knific said.
The first place team collaborated in class every period, and frequently shorted stocks throughout the fall to quickly reap profits, wagering that the price of the stock will fall and offloading the shares to another investor. Students enjoyed the process.
"I found that it's hard to know which stocks to pick – one week you're up, one week you're down," senior Lily Lang said.  "Our best stock was Exxon – it went up a lot at the end and that's the stock that helped win."
This past fall semester is the first time that Seale's class had placed first in the competition, alongside with past winners from various other teachers from within the economics department. A collection of novelty prizes, such as branded trinkets and shirts, were awarded to those who placed nationwide.
The winners of the competition are as follows:
First Place: Vale Carillo, Regina Ceballos, Ava Knific, Lily Lang and Luka Uriegas
Second Place: Romy O'Neill and Alina Virani
Third Place: John Hall, Brodie Randall, Garrett Smoak, John Storslett
Sixth Place: Riddhi Jain
Seventh Place: Vaughn Clove, Mohamed Irhabi and Ximena Perona
Leave a Comment
Your donation will support the student journalists of The Woodlands High School. Your contribution will allow us to purchase equipment and cover our annual website hosting costs.
About the Writer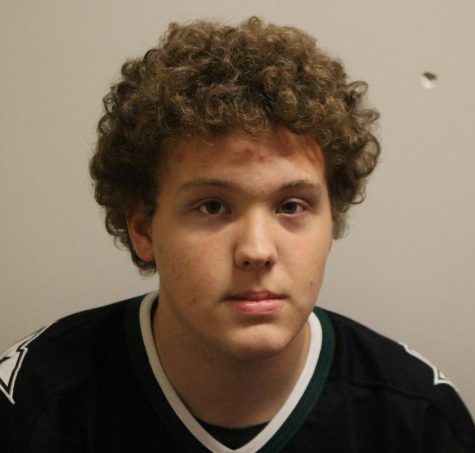 David Swope, Staff
David is a junior at TWHS. He takes interest to writing and playing guitar. When not in the newspaper room, he enjoys being Santa's evilest little helper....