65th Grammys a success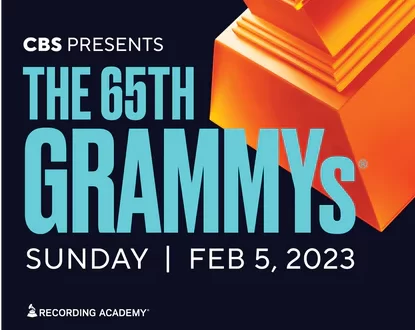 The 2023 Grammys were held on Sunday, Feb. 5 to recognize the most sensational music and artists of the past year. This was the 65th Grammys, and the music that could be nominated spanned between Oct. 1, 2021, to Sept. 30, 2022. In this article, I will be presenting my thoughts on fashion, iconic duos, and if the album, song, or artist deserved the award.
Fashion
JLO has done it again. Her Gucci gown was navy blue with silver strings attached, and it flowed out from behind. She paired her accessories very well, with everything matching the silver theme she had on her dress. This dress is for sure my favorite, and it looks stunning on her.
Cardi B's different yet stunning dress was one of the best ones at the Grammys Red Carpet. She wore a long blue cutout dress by Gaurav Gupta. The dress did not only have a cutout, but it also had a sort of hood.
Though Beyoncé skipped the Red Carpet, she did attend the Grammys main event. She wore a Gucci slitted silver dress with a brown top to it, and paired the dress with black gloves.
Trevor Noah's suit was simple yet jaw dropping. He went with a white suit shirt, black pants, and a white bow tie to match.
An Italian band Måneskin, composed of one woman and three men, showed up to the Red Carpet ready for the day. They wore Gucci outfits and eyeliner, and looked great while celebrating their first appearance at the Grammys.
Anitta wore a gorgeous Versace "black swan" dress to the Grammys Red Carpet. She paired her dress with some simple silver jewelry and matched her makeup to the dress.
Iconic Duos
Adele and Lizzo both got Grammys this year, and partied together to celebrate. The pictures they took together show how fun they seem to be together. They snap a few selfies together and go to the afterparty.
The internet is breaking over the Taylor Swift and Bad Bunny pictures, and it's clear why. The pictures show two of the biggest stars of the time. The pictures are so cute and it seems as if they hit it off immediately! Swift dances to Bad Bunny's songs while he performs "Apagón" from his nominated album.
Conan Gray and Olivia Rodrigo went to the Grammys after party. These two are known for being such close friends, and are seen walking around the city together, and even performed a show at Rodrigo's concert. The pictures of them at the after party once again reiterate how cute their friendship is.
Silk Sonic is a musical power duo comprised of Bruno Mars and Anderson .Paak. They decided to not submit their latest album to the Grammys as they had gotten four awards last year for their single"Leave the Door Open" from the album, "An Evening with Silk Sonic". They really are talented musicians so it's great to see them work together.
Best Albums and songs if they deserved the award IMO
The Album of the Year Award is always the hardest one to decide. It is so hard to see what album made the biggest impact in pop culture for the entire year. The albums nominated for this award include, "Voyage" by ABBA, "30" by Adele, "Un Verano Sin Ti" by Bad Bunny, "Harry's House" by Harry Styles, "Renaissance" by Beyoncé, "Good Morning Gorgeous" (Deluxe) by Mary J. Blige, "In These Silent Days" by Brandi Carlile, "Music of the Spheres" by Coldplay, "Mr. Morale & The Big Steppers" by Kendrick Lamar, and "Special" by Lizzo. "Harry's House" was the album that won the award for Album of the Year. Though this was a very hard decision, I like the way it turned out. "Harry's House" made a huge impact on the world, as people from everywhere were listening and loving the album. None of the other albums listed had made such a huge impact like "Harry's House" had other than "Un Verano Sin Ti". "Un Verano Sin Ti" had more streams than "Harry's House" did and Bad Bunny has more Spotify monthly listeners than Harry Styles does. So the battle was ultimately between Harry Styles and Bad Bunny, with Styles winning this time, and being the ultimate winner of the night. I am a fan of Styles and am very happy with the result of the night. I have followed him since his days on One Direction, and seeing him grow as a person and an artist has been proven rewarding. He very much deserved this Grammy.
Similar to the Album of the Year Award, the Record of the year is very hard to decide which song would win. The songs nominated were "Don't Shut Me Down" by ABBA, "Easy on Me" by Adele, "Break My Soul" by Beyoncé, "Good Morning Gorgeous" by Mary J. Blige, "You and Me on the Rock" by Brandi Carlile featuring Lucius, "Woman" by Doja Cat, "Bad Habit" by Steve Lacy, "The Heart Part 5" by Kendrick Lamar, "About Damn Time" by Lizzo, and "As It Was" by Harry Styles. Many of the songs nominated for this award were also from the nominated albums from the Album of the Year. Lizzo's "About Damn Time" got the Grammy. "Bad Habit" by Steve Lacy and "Woman" by Doja Cat both were very popular songs of the year also. "As It Was" by Harry Styles was the most streamed song of 2022. Lizzo is a very sensational musical artist, though, and I was looking forward to any four of them to take the win.The winner of the Best New Artist Award was given to Samara Joy. I actually do not know any songs by her. I was pretty disappointed to see that Måneskin did not win this award. I know a lot of their songs and do think they deserved the title. I was not familiar with any of the other artists nominated for the award apart from Måneskin.
Adele once again took the world by storm with her live performances and was awarded the Best Pop Solo Performance award. Adele totally deserved this Grammy. Not only does she have a spectacular voice, but she also knows how to present a show.
Taylor Swift is one of the most influential music artists of the past decade. The music video to All Too Well 10 minute version was directed by Swift herself. When it won the award for Best Music Video, I was thrilled. She definitely deserved the Grammy. This song is so powerful and thought out, and for not only the song but the music video to be recognized as well is great for Swift.I was really looking forward to who would win the Best Música Urbana Album Grammy, because all of the artists here are such good artists. The nominated albums were, "Trap Cake, Vol. 2" by Rauw Alejandro, "Un Verano Sin Ti" by Bad Bunny, "Legendaddy" by Daddy Yankee, "La 167" by Farruko, and "The Love & Sex Tape" by Maluma. "Un Verano Sin Ti" by Bad Bunny expectedly ended up winning the award. Bad Bunny is one of the most streamed artists in the world, and his album has 1.9 billion streams and counting since its release in May of 2022. This album could have been awarded the Album of the Year, so it was clear that it was to win this award, even if it went against other amazing albums.
Beyoncé has broken yet another record. By winning the Best Dance/Electronic Music Album with her new album "Renaissance," she has been the person with the most Grammy wins ever.
All in all, I would consider the 2023 Grammys to have been a success. To more amazing music in the future!
Leave a Comment
Your donation will support the student journalists of The Woodlands High School. Your contribution will allow us to purchase equipment and cover our annual website hosting costs.
About the Writer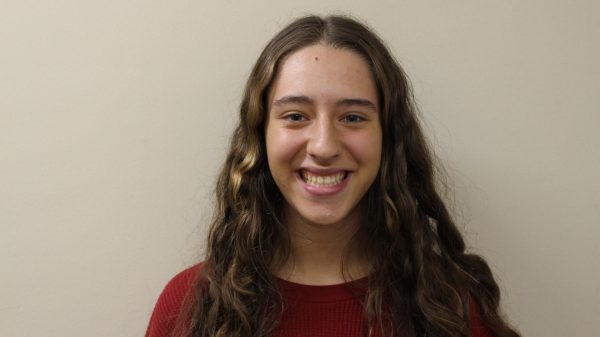 Valeria Kolster, Editor
Valeria Kolster Passos is a senior at TWHS. She plays varsity tennis. In her free time, she listens to music, read and writes. Valeria enjoys quality time...