New Shakira song a bop
Shakira has been on a roll recently with the release of multiple songs shading the relationship with her ex Gerard Piqué. They recently had a very public split when it was made known that Piqué had been cheating on The Queen of Latin Music. Shakira has found therapy and healing through her music and due to that, she has been making her fans dance while we listen to the most painful story she will have to live through.
Shakira and Bizarrap released their song titled "Shakira: Bzrp Music Sessions, Vol. 53". For starters, this song is very vibey. The screaming potential this song has is off the charts. It begins with "pa' tipo como tuuuuuu" (for guys like you) which is so shady in the most discreet way possible. She makes herself the better person in this song by saying that she does not deserve someone like him, she deserves better. She brought herself up, and even though she did tear him down too, the song is more about the self-love she has for herself. There's a part in the song in which she says "perdón que te salpique" which I think is confirmation that this song is about her ex Piqué since his name is in the word. Shakira shades him again when she says "Pero trabaja el cerebro un poquito también", which means that he needs to think things through. She compares herself to his new girlfriend and says how Piqué traded her for someone not even comparable to her, like trading a Rolex for a Casio. Only a baddie would say something like that, others would not dare. My favorite part of the song is when she says "Tiene nombre de persona buena. Claramente no es como suena". She is saying that Piqué's new girlfriend has the name of a good person, but it's not how it sounds. Wow, the shading is so real.
Shakira and Karol G collaborated on a song titled "TQG". I am sad to say that I will not be able to praise this song as much as I praised the previous one. The song starts so well, but by the time it reaches the chorus, it becomes similar to every other reggaetón song there is. This song is for sure different from "Shakira: Bzrp Music Sessions, Vol. 53" because here Karol G and Shakira admit the pain. Karol G says "tapar una herida con maquillaje: no se ve, pero se siente", which means that the wound can't be covered completely. Others may not be able to see it, but the person experiencing the pain will still feel it. The shade begins again with Piqué's new girlfriend, saying, "Lo que ella no sabe es que tú todavía me está' viendo to'a' la historia'". This is Shakira's way of telling everyone that her ex still views her social media stories. Then it reaches the chorus and the song goes downhill from there. It's not a bad song, it just is not my favorite one, especially coming from someone I look up to as much as Shakira.
If Shakira can survive this heartbreak and make some fantastic jams out of it, I would even be excited about my first breakup because of my future song's potential. As much as I hate seeing Shakira in pain, I am glad she has been able to deal with her heartbreak in a healthy way, and one that may even help others. Even though I do not relate to the songs, I can jam to them. If you have not listened to them yet, I highly recommend you tune in!
Leave a Comment
Your donation will support the student journalists of The Woodlands High School. Your contribution will allow us to purchase equipment and cover our annual website hosting costs.
About the Writer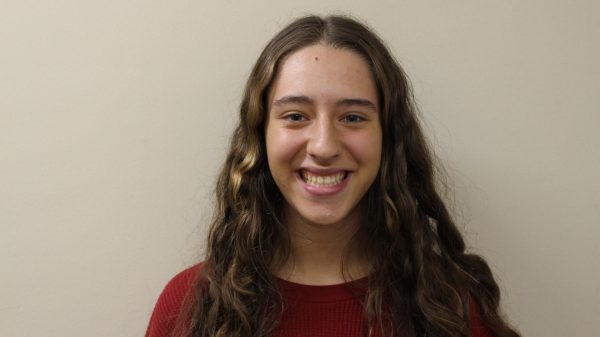 Valeria Kolster, Editor
Valeria Kolster Passos is a senior at TWHS. She plays varsity tennis. In her free time, she listens to music, read and writes. Valeria enjoys quality time...