TWHS tennis has successful spring season; will compete in Regionals
These past weeks have been very important for all tennis players. The Woodlands High School Varsity, JV, and Freshman teams played District and were very successful. Spring tennis is different from fall tennis, as spring tennis competes individually. The Varsity team played at College Park on May 30 and 31. The JV played at Grand Oaks and the Freshman team played at New Caney on April 4.
"We have been keeping the tradition of winning district for the past decade," Coach Brett Kendall said.
The Varsity team had ten players advance to regionals, and had two first place winners. From boys and girls singles, Nachi Gulati and the team's number one girl, Ahona Chowdhury, both won second place. Undefeated champions Emilio Lopez and Jose Perez won first place in boys doubles against their teammates Carson Moore and Eli Sam. Seniors Kenley Ramage and Vicky Conde won the girls doubles draw against College Park. Nitya Kaligotla and Tania Aburto placed third and will be alternates at Regionals in Waco. In mixed doubles, freshmen duo Fabio Di Loreto and Maryia Tryhubovich beat last year's state finalists and placed second in the draw.
Junior Tania Aburto played girls doubles and won third place, and said, "Every match was very exciting and the whole team was there to cheer and support."
The JV team was very successful as well, placing in every category. For girls singles, Katia Medellin placed second. Jesse King and Jackson Luneau placed first and second respectively in boys singles. Regina Contreras and Adrian Gonzales won first place mixed and Annabella Romero and Esteban Di Loreto won second place. The girls doubles match was closer, with Victoria Perez and Natali Bhakta winning girls doubles, and Paige Fossler and Romina Gaviño trailing behind them for second place. Jorge Gutierrez and Hamza Burhan won boys doubles, with Sebastian Guillen and Harrison Gough getting second.
"District was awesome. The team had an amazing time and we were able to bond more, which is something that we do not do as much as the Varsity team," sophomore Annabella Romero said.
The Freshman team was also able to follow the footsteps of the teams above, with every player ending their season with a medal. For singles, Alyssa Gloshen and Alejandro Kolster took the first place win. Issabela Ramos and Jose Algibez won first place mixed. Andrea Dang and Liam Borer placed third. There was only one boys double team composed of Drake Godinez and Alex Vesselinov, who were successful in winning first place. Elizabeth Sorensen and Miranda Friebel won girls doubles, with Elva Yu and Camille McCabe taking the third place title.
Alejandro Kolster came home with a first place victory, beating the College Park opponent 8-6 for the title. "Work hard and strive to win," he said. "TEDPG is really important." TEDPG is an acronym for the team, composed of toughness, effort, discipline, pride, and grit. The coaches use it as motivation to help the players focus on the present game and give it your best, no matter the outcome.
The results from the District Tournament show how dedicated our Highlander tennis team is, and proves that with their commitment comes an amazing result. The JV and Freshman team is done for the season. The Varsity players that placed in district move on to play at Regionals at Waco this Tuesday and Wednesday.
Leave a Comment
Your donation will support the student journalists of The Woodlands High School. Your contribution will allow us to purchase equipment and cover our annual website hosting costs.
About the Writer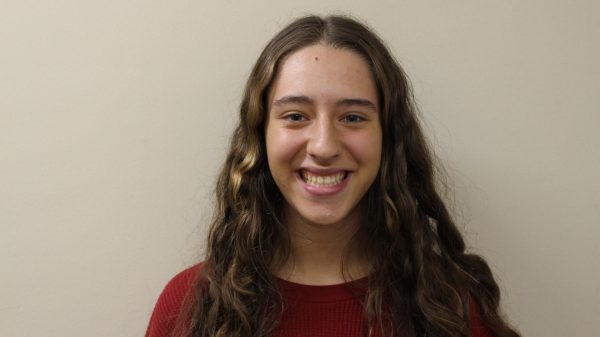 Valeria Kolster, Editor
Valeria Kolster Passos is a senior at TWHS. She plays varsity tennis. In her free time, she listens to music, read and writes. Valeria enjoys quality time...