Molito crowned Mr. Woodlands
"A spinoff of beauty pageants," is how co-coordinator of the "Mr. Woodlands event", Riley Pickett describes the show.
The "Mr. Woodlands" event is a contest between senior boys that occurs each year at the Woodlands High School. This event brings together judges -a handful of high school teachers- and people in the community to watch and decide who this year's "Mr. Woodlands" will be. This year, Matthew Molito was the winner.
Molito describes the event as, "a annual fundraiser that we have to raise money for a children's charity, and it's hosted by the Student Council," he explains, "it's a beauty pageant/ talent show of a bunch of senior guys just having fun."
The Student Council runs the "Mr. Woodlands" competition every year to raise money for: Yes2Youth- Montgomery County Youth Services. This charity works to help the mental health of youth and their families in our area. At the same time as being a successful annual charity event, it is also one of the most lively, fun events of senior year.
Molito says the Mr. Woodlands event, "was just something that I have always wanted to do." He later adds that his passion for doing the show was to become, "a legacy for our senior class."
The contest uses students from throughout the school that participate in different clubs and activities. These students work together to make the show as entertaining as possible for their audience.
"the process is a few weeks before, we meet every advisory, we learn this amazing hip hop routine, or just a dance from the Highsteppers that they'll teach us…and then during those weeks you work by yourself or with your friends on your talent," Molito says.
The Mr. Woodlands pageant is one of the main events seniors can participate in, and includes many diverse and interesting acts.
"They get to do different competition things like a talent, they get to do a dance, they get to do interview questions, and they get to do formal wear," Pickett says. "It's a fun way to entertain people."
One of the interesting things about the competition is that there is a partner's costume. The partner costume involves the contestant choosing a partner outside of the competition, and choosing a fun duo to dress-up as.
"My celebrity duo was Kermit the Frog and Miss Piggy with Emma Grace Kilgo," Molito says.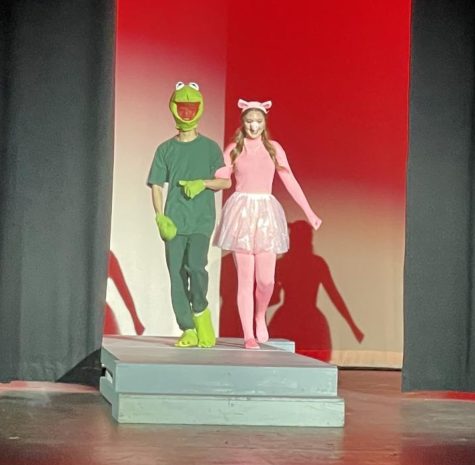 Having participated in theater throughout high school, Molito used his performance skills throughout the contest.
"My act was Dolly Parton 'Nine to Five'- sang the full song… I had a wig on. I went into the audience for it, the lights followed me… I threw money at people- it was just so much fun," Molito says.
Participating in Mr. Woodlands requires one to not only have an amazing performance, and a great duo costume, but also a fun and interesting solo-costume.
"My costume was based off Rosie the Riveter… showing that hardworking woman," Molito says.
At the end of the night, when Molito was announced as the Class of 2023's "Mr. Woodlands" Molito was thrilled.
"After it was announced, I started yelling this isn't real, like I really, I was going crazy. I kept yelling "I do it for the people. The people!" I went into the audience to say hi to my friends, people who came to see me, and out of nowhere I decided to go 'I'm dreaming!' It was just very much not real…I was grateful," Molito says.
Molito's performance skills and effort in the contest allowed him to be a prominent candidate in the contest.
"I think Matthew put on a great performance. He had a lot of energy in the group dance and a lot of expression, and I think that whenever he did his talent… of impersonating Dolly Parton he did an awesome job. Just overall put on a great performance for everyone and kept everyone entertained," Pickett says.
Leave a Comment
Your donation will support the student journalists of The Woodlands High School. Your contribution will allow us to purchase equipment and cover our annual website hosting costs.
About the Contributor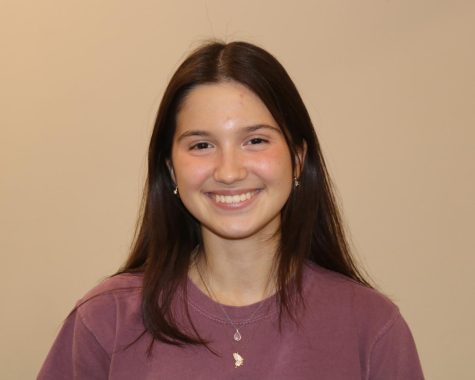 Caroline Salinas, Staff
This is Caroline's first year in newspaper at the Woodlands High School. When not at school, she enjoys writing and spending time with friends and family....