This past summer, a new location of Bluestone Lane opened up in The Woodlands, Texas. I had been wanting to try it out for myself since I had heard so many great things about the restaurant and I finally got the chance to try it.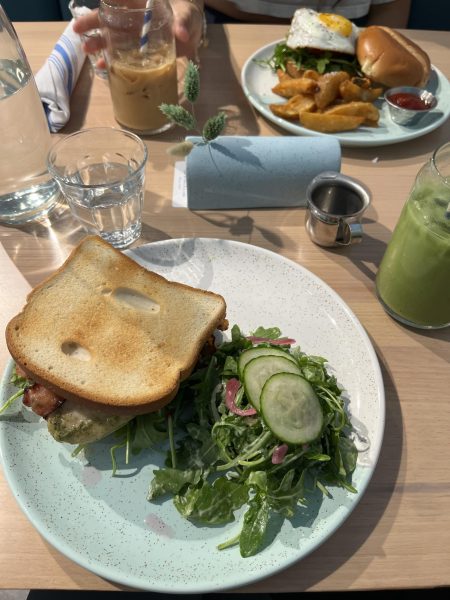 Ashley and I went for lunch last week at the newest Bluestone Lane location in Lake Woodlands and it was awesome. I got a B.L.A.T.E. (with avocado and eggs!) and Ashley got a Grilled Chicken Sandwich. We also got drinks but they were not as good as we were expecting, I got a French Vanilla Iced Latte and Ashley got an Iced Matcha. We did not like our drinks that much, they were not very tasteful or sweet but, if you like your drinks less sweet you might enjoy it more than we did.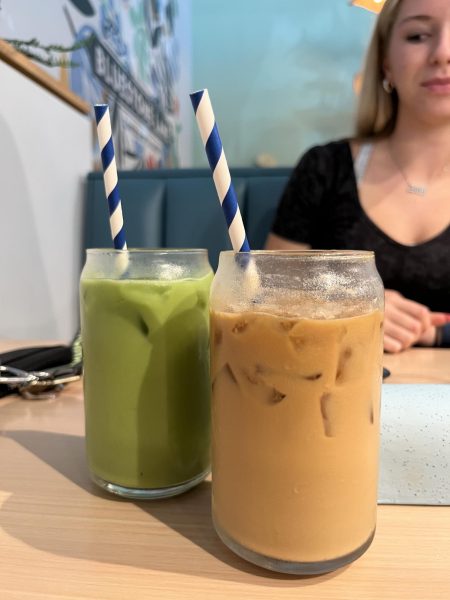 Another thing that was more on the downside was the pricing of everything. This restaurant was definitely more expensive than other lunch places we have been to and I don't think the food was that extravagant to match up with their higher cost. My total was about $25 plus tip and Ashley's was $33 with tip. Ashley is gluten free so she had to get a gluten free bun which was an extra charge. Even though I don't think the prices were too reasonable, the food was still great.
Our experience there was amazing, though. The service was very good, Ashley and I sat right away and the server also gave us free samples of their signature Nitro Latte. The food came out pretty reasonably on time taking in consideration that the restaurant was pretty full. What I also liked is that they have a great variety of options to choose from whether that's appetizers, entrees, and drinks and the server did an amazing job at helping me choose my meal.
Overall, I really enjoyed eating at Bluestone Lane and I would definitely eat there again. Since it is more on the pricier side, I would say it is not a place to get lunch regularly but more so on special occasions and I would definitely recommend you try it out at least once!