In a harmonious blend of music and compassion, Love Heals Youth will host a "Concert for Love" that is set to take center stage at Dosey Doe's, located at 25911 Interstate 45, The Woodlands, TX 77380, on Oct. 1. This impactful event is dedicated to healing and raising awareness about the challenges faced by older foster youth residing in Montgomery County. "Concert for Love" will not only fill the air with captivating melodies, but also endeavor to raise crucial funds to support essential services for these young individuals.
In a quiet corner of The Woodlands, this remarkable organization is making waves in the lives of foster care youth. Love Heals Youth, led by its passionate team, seeks to rewrite the narratives of these vulnerable young souls and gives them the love and support they so rightfully deserve.
Love Heals Youth's mission, as articulated by Ashley Washburn, is nothing short of inspiring. She states, "Through love, we heal! The mission of Love Heals Youth is truly to make sure that the foster kids of this community know that they are seen, loved, and cared for. We offer free counseling for foster care youth to help them rewrite and repurpose their story so they can find acceptance for the present and find freedom from the past."
This mission extends beyond just providing counseling; it is about affirming the worth and dignity of each child. Love Heals Youth strives to be the guiding light in their lives, showing them that they are not alone on this journey.
Washburn emphasizes the significance of the motto. "We are their village! No one fights alone!" She explains, "To me, this quote holds so much power. It's a reminder that the community stands behind these kids, that we love them and fight alongside them. No one cares for these kids like the community, and we need to come together to support them!! More importantly, it's a powerful reminder that no matter what, Jesus is with us to fight all of our battles, and we are never alone."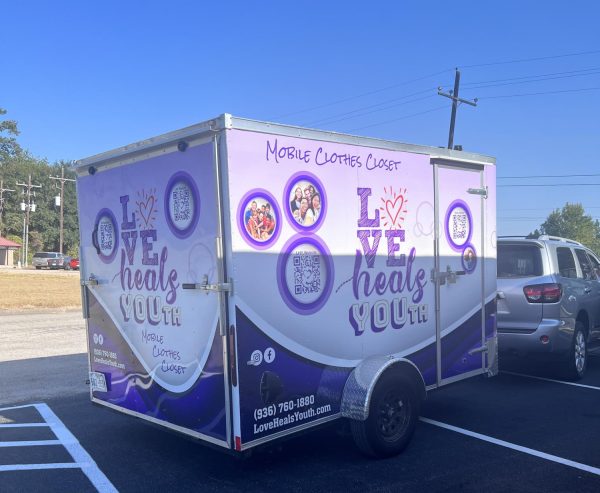 Washburn's role as the administrative assistant at Love Heals Youth is multifaceted, reflecting the diverse needs of the children the organization serves. "I love it because my job varies day to day. Whether I'm hands-on with the kids or just doing behind-the-scenes work, I know the lives of these kids are being positively impacted. There's nothing better than seeing the work of God in today's youth," she said.
Her previous experience working at a summer camp with young women has played a pivotal role in her ability to connect with and support the children at Love Heals Youth. Washburn believes that serving others is a fundamental principle of her role.
"I learned so much at camp that I've been able to incorporate into my position at Love Heals Youth," she said.   "1 Peter 4:10 reminds us that 'each of you should use whatever gifts you have received to serve others.' One of the biggest things I learned this summer was having a servant heart – and the joy that comes from it. This job has emphasized that even more. Getting to serve these kids and share the love of Jesus with them is rewarding in and of itself. In order for Love Heals Youth to fulfill its mission, we must be willing to put ourselves last!"
In a world where the love and support a child receives can shape their entire future, Love Heals Youth in The Woodlands is providing a sanctuary of love and acceptance. Washburn's dedication and the organization's unwavering commitment are a beacon of hope for foster care youth, reminding them that through love, they can heal and rewrite their own stories.