The Importance of Optimism in School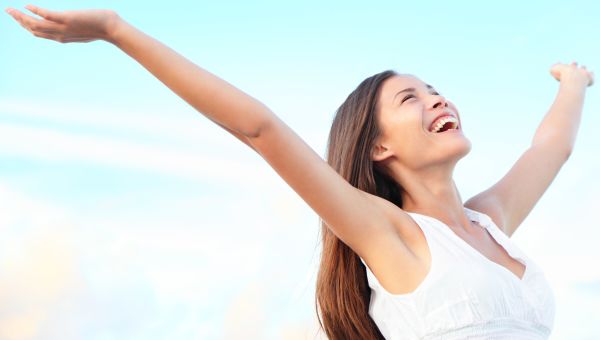 High school can seem like the most stressful few years of our early lives. We are expected to juggle responsibility after responsibility, and there comes a time where it seems like we're running out of room to hold on to them. More often than not, when times get tough, people tend to complain. The problem with this is that it instills a constant negative connotation towards one's education and the school system as a whole. 
I have heard the phrases, "I hate school," and, "I really don't want to do this" more times than I can count, and not only are they harmful to the person speaking, but they are also bothersome to others, who are being constantly exposed to the pessimistic attitudes of their peers. Surrounding yourself with negativity and complaints about school will never do anything but harm you. We have to go to school. There is nothing we can do about it; therefore there is no point in complaining about how much work you have to do when it needs to get done regardless. 
The best way I've been able to cope with the often overbearing load of school responsibilities has simply been by keeping a positive attitude and not dwelling on my past mistakes. If you fail a test, you can't go back and fix it, so just pick yourself up and work harder on the next one. Do you have a lot of homework to do? Stop complaining about it and start early! You may even get to bed at a reasonable time if you do.
Not only does keeping a positive attitude improve your own mental state, but it can also improve the mood of those around you. Surrounding yourselves with pessimists will bring you down, but surrounding yourself with optimistic people, or being the optimistic person in your friend group can give you and your classmates the boost they need to stay in a good mood throughout the day.
It may not seem like it at times, but high school is something we are supposed to enjoy. While the work does get hard, it is important to make sure you're not filling your day to day life with a harmful negative attitude. We are in high school for four years; it's pointless and simply a waste of time to sit around and complain about things we have no control over. Why not find the positives in the things that go on throughout your day, rather than focusing on the negatives? If you're not one for optimism, consider taking a more neutral approach to obstacles. Replace, "I have too much to do tonight there's no way I'll get it done," with, "I have a lot to do. Let's get started and see how far we can get." Trust me, pessimism benefits no one and serves no purpose. Replacing even the most basic negative thoughts with something just a bit more positive could make a world of difference in your school life; if not to you directly, then to someone around you. 
School shouldn't be filled with negativity. We're here to grow and improve as students and people. Keeping the environment we spend so much of our lives in positive is imperative to a healthy livelihood and improved mental and emotional health.