Canvas, other challenges as school starts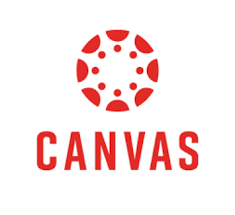 Nobody expected the school year to be this unpredictable, and as much as you think students are struggling, teachers are too.Their email inboxes are piling up with questions and issues, grade and schedule changes, and more from parents and students alike.
One major challenge teachers are facing with distance learning is understanding how to use Canvas, CISD's distance learning management system, and adjust to use modern technology.
The Woodlands High School English teacher Margaret Elder is taking this time to learn new things about technology.
"I am learning a lot about lighting and audio visual recording equipment," Elder said.
As students are going to get the option to stay online or attend in person beginning Sept. 8th, the amount of work teachers have to do will practically double
"A lot of what we will have to do will be after hours" French teacher Terri Whiteman said.
Despite all the struggles, there are some positive aspects for teachers with distance learning.
"Assignments, quizzes and video conferencing all became very useful," said history teacher Coach Taliaferro. "I could watch football videos with the players by doing screen share and doing things like that to help them to stay mentally sharp."
Please see our Canvas Help site to assist students and parents in navigating Canvas:
https://www.smore.com/jfzug
Leave a Comment