ACT vs. SAT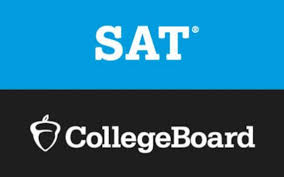 As a junior at The Woodlands High School looking for colleges to apply to, something the colleges are looking for as you apply are your ACT and SAT scores. There are many differences between the tests.
The ACT is a very fast paced test. For example, the first section is 75 questions and you have 45 minutes to complete it. The ACT contains four sections. The first section is English, second is math, then reading, and lastly science. The test goes by extremely fast, and it was hard to keep up.
On the SAT there are also four sections, and it does not involve science which is the main difference in between the two. The first section is English, second is writing and language, then math with no calculator, and last is math with a calculator. On the SAT the timing is much more fair as well. Students have a more fair amount of time for the number of questions given. The ACT takes less time to complete and is more focused on advanced math and science skills, which is not for me. The SAT has a much stronger vocabulary focus.
The ACT is a more straightforward test, and that may make it easier for students who are familiar with the straight forward, don't look too deep into it, kind of test. The SAT focuses on logic and reasoning rather than straightforwardness, kind of like puzzle solving. On each test, the grading scale is much different as well. The SAT is scored on a scale of 600-2400, and there is no penalty for questions left blank, only a penalty for the questions marked wrong. On the other hand, the ACT is scored on a scale from 0-36 and there is no penalty for questions answered wrong, they only take points from the questions marked correct.
Both tests are very complex tests that need lots of preparation. Take practice tests to see where you place, and which test is more fit for you. Personally, I believe that I would do much better on the SAT than I would on the ACT. It is very important to take the practice tests when considering which test could give you the best possible results.
Leave a Comment
Your donation will support the student journalists of The Woodlands High School. Your contribution will allow us to purchase equipment and cover our annual website hosting costs.