SAT during COVID-19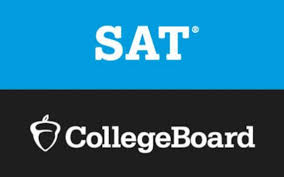 One of the hardest things for juniors and seniors to do during this pandemic is to take the SAT or ACT. Many students are signing up and still not being able to take the test with their testing centers closing or getting kicked out of taking the test to let other students take their spot.
Recently, I took the SAT which was my first time taking the test and it was a very different experience for me compared to other students who had taken the test in the previous years.
I took it on October 3rd and I was very nervous. Not so much about the test itself but how the testing center would handle things with COVID-19. For the SAT, students were allowed a bag with snacks, water, number two pencils (no mechanical ones), a calculator, and their cell phone which they were required to give to the administrator of their testing room. Every student and admin was required to wear a mask and social distance. The seating arrangements had every student six feet apart and during snack breaks students were required to go in the hallway to eat but had to stay six feet apart from other people.
On test day, there were many students at the testing center and each of them kept their distance. There were many teachers making sure kids shut off their phones and social distance. In the classrooms, our admin made each of the students hand sanitize when entering the classroom. No student was without a mask and the admins kept their distance from us.
The test itself went smoothly and after, students were dismissed but kept their distance while exiting the classroom and school. There have been a number of colleges, like Ivy league schools, UC schools, and more, that have made taking the SAT and ACT optional because of student's complications with taking the test this year. With COVID-19, some states are not allowing testing centers to open, making kids in those states fly or drive over to other testing centers. In California, many kids are taking the test in Arizona, Texas, Utah, and other states because they still feel the test is still an important factor in college admissions. Whether or not you want to take the test, it is a completely personal decision now since it won't play into college admissions as heavily any more.
Leave a Comment
Your donation will support the student journalists of The Woodlands High School. Your contribution will allow us to purchase equipment and cover our annual website hosting costs.