Zoe's has great food and life lessons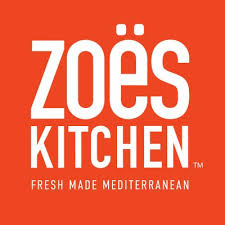 That was one heck of a chicken rollup.
I had only been to Zoe's Kitchen a grand total of two times prior to this week. The first being because my older sister was in the midst of her newfound healthy nutritional lifestyle, and the second being because my parents were tired of the usual after-mass Chili's meal. So in the midst of this impending world-ending crisis, my family did as any normal family does.
We ordered take-out from Zoe's.
Delivering over 30 minutes following the order through GrubHub-who miraculously has free delivery-, timing most certainly was not an issue. Nor was the immense size of the bag they provided to carry the food, a bag certainly deserving of transporting a family meal. Rather, my biggest issue was that I am one of the biggest conformists out there. In a very 60+ year old
conservative manner, I seem to always gravitate to things or people that I am used to seeing, familiar with my eyes and brain-and, in this case, my stomach. It was because of this that I initially gruntled at the thought of eating from a place from which I hadn't eaten in years-it wasn't that I was unprepared for what I was expecting, but that I preferred to expect what I expected.
As you would expect with any meal experience, my previous outlook on life changed-to an extent. I was instantly reminded of how much I truly enjoyed Zoe's chicken rollups. As I devoured rollup after rollup, having lost count of how many I had eaten thanks to there being approximately 50,000 of them in the family package, I was enamored by the grilled chicken, feta cheese and tomatoes embedded in a warm tortilla, resembling a perfect
mathematical equation of sorts. Crunchy enough to where it was easy on the teeth, and sufficiently large enough to where you could eat numerous amounts of them, the rollups for all intents and purposes stole the show for me.
Then came the supposed side dish-the pita bread.
Cut into adorable, miniature triangle shapes, Zoe's excels in delivering such soft and such warm satisfaction. Armed with hummus at its side, I chose not to indulge in the hummus, rather preferring to simply bask in the simpleness of downing the baby-like soft bread. There were plenty, too, as they were delivered on a medium-sized cubic plastic box-though I would be lying if I said we all ate equal amounts of it, courtesy of myself and my younger sister.
Of course, pricing is always a disputable and uneven topic, but for the case of my family of five, a meal which consisted of roughly twenty-something chicken rollups, the box of pita bread, cottage cheese, the giant bowl of greek salad for nutritional hipsters such as my older sister, and the famed quinoa rice-all priced at $40 (not including drinks), I would consider this a fairly well priced meal. I can say with confidence that we were full enough to the point where
dinner became non-existent that night, but perhaps most importantly I can say with greater confidence that we were surely pleased with the food itself.
Perhaps there's many people out there that shy away from Zoe's, or sites such as Zoe's, because of its famed reputation as a "healthy" option. I myself am far too often one of those people, but during no time of this dining experience did I ever find myself thinking, 'man am I really craving a burger right now'.
This experience was further bolstered on a personal level for the fact that I found myself too often distancing myself from new, or in this case, not-often done things (or food). Yes, we are a society that generally champions security and control, and on a smaller scale, explains why many of us find ourselves avoiding new people, new restaurants, new movies-new experiences.
But this life was not meant to be hindered by our own insecurities and fears. Failure is bound to happen, whether it is through the form of the new person being a moron, the new restaurant being as good as spoiled milk, or perhaps that new movie was nothing more than a glorified show of explosions and bright lights. But, I daresay relatively new experiences such as
the one I had with Zoe's family meal this week truly do outweigh the negative ones.Without ever trying anything new, or at least attempting to expand our horizons in any way shape or form, then our purpose in this life has truly meant to be quarantined all along.
So yes, enjoy Zoe's Kitchen if you have the opportunity to do so during these tumultuous times. Perhaps it may serve as a quick, 30-minute delicious escape from the fire that the world finds itself in right now. As for me, this dining experience, in a way, pried my eyes open to see how stubborn I was approaching life. As any normal dining experience does, of course.
It must have been those chicken rolls.