Collegiate cheer for seniors Craft, Cox
Woodlands High School 2020 graduates  Alyson Craft and Ella Cox pursued their love of cheerleading and reached for the goal of becoming a college cheerleader. While it was not an easy task to accomplish, to Alyson and Ella, their love of the sport is what helped push them to succeed in a tryout as difficult as becoming a part of the University of Missouri – Columbia  (Mizzou) and Oklahoma State cheer teams.
According to TWHS cheer coach Ashleigh Armstrong, college cheer squads are very competitive.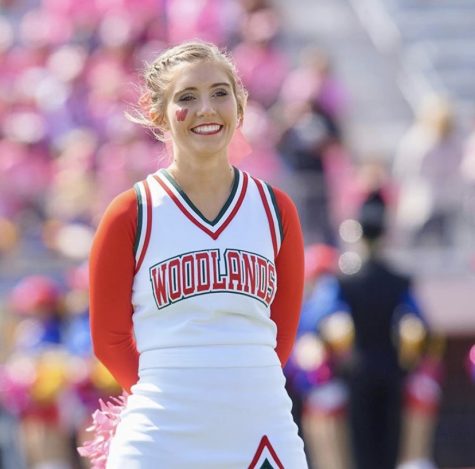 "It's such a stressful and competitive event, comprised of hundred, sometimes thousands of cheerleaders and to make the squad of your choice is a huge accomplishment," Armstrong said.
Both girls have been preparing for multiple years for a tryout as important as this one with the hopes that all of their hard work and dedication would pay off in the end. They both fell in love with the sport at a very young age, and knew they wanted to keep doing it throughout high school and college.
"I was very strong willed about continuing my cheer career past high school since I basically lived cheer, and I wanted to continue it as long as I could," Craft said.           
Not only did perseverance play a huge role in helping the girls earn a spot on their teams, but the motivation from coaches was equally as important. Being a college cheerleader was an accomplishment in not only Ella and Alysons' eyes, but their high school cheer coach, Ashleigh Armstrong, as well.            
"All of the years of hard work, dedication, time spent in the gym and at practice have finally paid off, and getting to cheer under the stadium lights at a college football game is the most exhilarating feeling in the world!" Armstrong said. " I can't wait to see them on the sidelines."
While the tryout process is typically long and exhausting, it looked a little bit different this year, due to the circumstances regarding Covid-19.
"
The idea of cheering in college has always been in the back of my mind"
— Alison Craft
Both Cox and Craft went through many rounds of submitting videos of their highest skills in categories such as tumbling, stunting, and performing a fight song.  Each spent hours perfecting stunts and routines.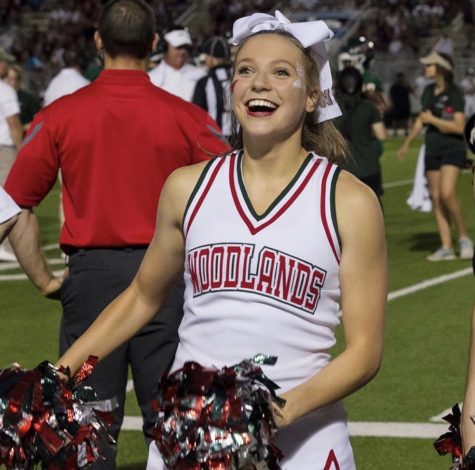 "I had the opportunity to visit Woodlands Elite to run through all of my skills prior to videoing for virtual tryouts," Cox said.
Craft practiced her tumbling on an Air Trak on the driveway at home, on a tarp.  She rehearsed stunting with a friend.
In the end, the goal of both girls was to show their future coaches how dedicated they were to the sport, and it paid off. The indescribable feeling of accomplishing what they had worked so hard for was incomparable.           
"As I reflect on these past years, determination and perseverance has carried me every step of the way. I'm ready and excited to turn the page and begin a new chapter cheering on the Cowboys at Oklahoma State," Cox said.
Craft submitted her videos by the deadline of May 17 but had to wait to find out May 20 to find out the results. 
"The emotion I felt when I saw my name under the 'Large Coed' team is indescribable," Craft said.
Craft will be a biomedical science major at Mizzou, and Cox plans to major in animal science/pre vet at OSU.