Streaming Smorgasbord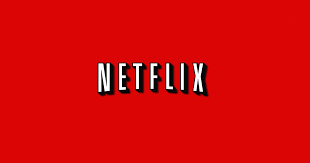 With this extensive amount of down time I have been granted over the past few months, I feel as writing a review over the numerous novels, shows, and movies that have occupied my time is only appropriate. In the beginning of March, my mother and I cut cable- leaving me in a whole new world of streaming services.
Starting off with the notorious Netflix, known for trapping people on their couch all day bingeing a show you've probably never heard of, I spent a lot of my quarantine interacting with this service.
WHAT TO WATCH:
1. "The Umbrella Academy"
This show I watched in about a week. With an enticing storyline, it was surprisingly easy to watch. Most times, I find this genre ( a mix of dark comedy and sci-fi) to feel like work in order to finish. The series follows the seven adopted Hargreeves siblings, who each have a supernatural ability, as they come together in adulthood in attempts to save the world- this is a must watch for all ages!
2. "I Am Not Okay With This"
This show, one season, is tailored to a YA audience. Directed by Jonathan Entwistle, it is quite simply so cinematic. Truly pleasing to look at. The story line accurately depicts the realities of high school while still managing to incorporate the unique characteristics of the show itself.
3. "The Great British Baking Show"
This show soothes me sleep, no joke. For some reason watching British people bake is surprisingly serene at 10 p.m on a school night. Also, it is a very good place to get some new yummy recipe inspiration.
WHAT NOT TO WATCH
1. "AWAY"
This show is centered around a mother who is traveling to Mars on a mission that takes three years. Rather that revolving around the earth, it revolves around the strained relationship with her family over the years. Although this could appeal to some, I find the show lacks in acting and advanced cinematography.
2. "Locke & Key"
I thought I would like this show given it's similarities to The Umbrella Academy, I just find the acting to be exaggerated. The first few episodes follow a more sophomoric tone, but after episode three, the action picks up. I would recommend this show only with a forewarning of a timid beginning.
3. "Kissing Booth 2"
Netflix really disappoints me in this aspect, it continues to make sequels and seasons to films that are publicly criticized. The "Kissing booth " was sophomoric to begin with, both in the story line and cinematography. But the sequel managed to take things to a whole new level despite the characters allegedly developing 'maturity'. I would not recommend this movie, and if someone told me they watched it, I would offer my deepest sorrows.
Leave a Comment
Your donation will support the student journalists of The Woodlands High School. Your contribution will allow us to purchase equipment and cover our annual website hosting costs.