After winning district, regionals up next today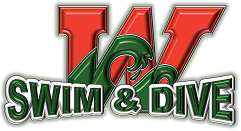 The TWHS Swim and Dive team dominated the 2021 District 13 Championships on Jan. 23. After interviewing the two team captains, Alyssa Sorensen and Tyler Hulet, and Coach Wade the team is clearly ready to take on Regionals and take back their state title from 2018.
Both Sorenson and Hulet are grateful that they get to compete at Regionals for all four years of their high school career.
"The thing I'm really excited about for regionals id the environment it brings." said Sorenson. "We all get so excited for each other and get on out feet to cheer every time we have a Woodlands swimmer in the water."
"I'm really excited to see my teammates compete at regions." Hulet said. "We've been working all year for this championship season and now it's time to show off a little bit."
The two team captains, as well as the rest of the senior swimmers, have shown great leadership this year, according to Coach Wade. "I am so proud of the way they have adapted to this year's changes and have stepped up as positive leaders."
Sorenson and Hulet find their motivation to continue being extraordinary swimmers and leaders through the people that surround them. Sorenson is encouraged by her coaches, "especially Coach Wade." Hulet has the spirit of their team that keeps him "motivated to stick with [swimming] and we all push each other to become the best we can."
These two captains and their team have used their "team's depth to advance from District, to Region, and finally State." Stated Coach Wade. "It has truly been a team effort this year and a season to remember."
Even though COVID-19 has taken a huge toll on this school year, the TWHS Swim and Dive team has come together, and built strong leadership and committed community towards the goal of bringing home gold.
The senior swimmers were state winners their freshmen year; now they are determined to take it back through success at Regionals and State.
"We are hoping to win another title as seniors to start and end our high school careers with gold." Said Sorenson.
The team will be competing at Regionals this weekend. Divers compete Thursday February 4th, girls compete Friday the 5th and the boys compete on Saturday the 6th.
"Finals will start each day at 5pm and the meet will be live streamed." Hulet said. "GO BIG WOOD!!"
Watch the prelims for girls on Friday at 9 a.m. , and finals at 5 p.m.. Boys premlims on Saturday and finals at 5 p.m.