Bad Bunny's best of "Un Verano Sin Ti"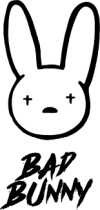 This summer has been filled with so many brand new songs that have lit up our parties and made our beach days ten times better. However, there is one album that has taken the world by storm. Bad Bunny, Puerto Rican reggaeton star, released his highly anticipated 6th album "Un Verano Sin Ti" (A Summer Without You) on May 6. The album is filled with 22 new tracks and the re-release of hit song "Callaita". Since its release, the album has never dropped below number two on the Billboard 200 chart and has been number 1 for several weeks. The whole world has been playing this album on repeat since its release.
With the start of Bad Bunnies World's Hottest Tour, I felt that it was about time I looked back at my favorite songs from the album. These are the songs that made me get up and dance every time I heard them and the ones that got me awake at 3 a.m. missing that special someone. So here are my top ten songs from "Un Verano Sin Ti".
10. Yo No Soy Celoso
Yo No Soy Celoso gets us rolling on this list. This is a song about missing that special someone a little extra just to see them with someone else. We all want to admit that we don't miss them and say we aren't jealous but you gotta know who the new guy is. When I went through the album for the first time this was my favorite song. The subtle guitar playing in the back while Bad Bunny sings is so soothing and calming. The whistling is what makes me love this song. When going out for a walk it makes the world seem just a little bit brighter to me. Some people dislike this song for it sounding like elevator music but I know if I heard this song in one I wouldn't want to get out.
9. Otro Atardecer
This song is impossible to get out of your head when you meet someone new and instantly hit it off. This song is about discovering "every little thing" about someone. If you bring someone back to your house this better be one of the first things on your playlist. Maria Zardoya's voice is what really makes me love this song. Her little harmonizing moments when bad bunny sings are angelic. Her voice is something that everyone needs to hear and hopefully The Marias get more recognition after this.
8. Titi Me Pregunto
Titi Me Pregunto might be the most memorable song of the summer for many people and with good reason. The song is all about Benito's player side; talking about the girls he's got all over the world. The rhythm during the first half of the song gets my foot shaking and head bobbing every time. Although, the song takes a very drastic change at the end from an upbeat vibe to a more trap beat. He talks about how he can't fall in love and that girls shouldn't fall for him because they'll just get hurt. I enjoy the end of the song but honestly the end is just a bit forgettable and that's what ends up placing in 8th.
7. Enseñame A Bailar
Now this is a summer song! Ensename A Bailar is all about finding a girl at a party and just wanting to spend the whole night with them from getting drunk, dancing, and watching the sunrise. All I want to do is get my hips shaking and dancing with a girl while we're both singing the chorus to this song. This was the kind of song I was expecting all over this album when I saw the cover art. This song is for any house or beach party and honestly even great for cleaning the house in the morning to get you awake and thriving while mopping the floor which I did a lot of.
6. Agosto
Time for easily the most controversial choice on this list. Several top quality songs had to be cut for this song but here's why this song makes it. Agosto is your average love song about loving a girl and doing anything for them. A song about never wanting summer to end and wishing your time with that person doesn't end either. This song may be seen by others as too simple but that's why I think it's so good. This whole album is about Bad Bunny's summer and especially his summer flings and that's what this song is all about. It didn't have to be a huge flashy song to end this amazing album, it just needed to make you look back at your own summer and reflect on it. The sound of waves washing up on the beach at the end of the song is a perfect little detail. It makes me wish I could sit on the beach by myself and just take in the beauty of life.
5. Ojitos Lindos
This is the love song of the year so far and there isn't a doubt about it. Bad Bunny completely changed up in this song his whole mood about love. Ojitos Lindos is about two people absolutely falling head over heels for each other for who they really are as people. They look into each other's eyes and fall for each other all over again. That everyone has flaws and instead of hating them we should love them because it's what makes each person different. All of this is what makes this song so special. Bomba Estereo gives the chorus so much life with her voice and wouldn't be the same without it. If you aren't screaming "Y solo mira me" at least in your head then you need to hear this song a few more times. This song is what I imagine people think about and feel when they wake up every morning to the love of their life. Other artists have a high bar to pass if they want to make a more beautiful love song.
4. Un Verano Sin Ti
Now we're at the complete other side of the spectrum with this one. UVST has me reliving all my past break ups. Bad Bunny sings about a relationship that ended suddenly and now he has to go through a summer without her. His summer has been going good but he constantly thinks about her and what went wrong. He even admits to going out in hope of finding them again. I can feel all the emotion that Bad Bunny puts into every lyric he says. Each line feels like it's getting delivered with more and more passion and emphasis. The song is about 2 and half minutes and split into two verses with a chorus in between and and everything just feels perfect with this song. And then the final "Un verano sin ti" at the end of the song always makes me go wow because of how hard the song just hit me. If you are ever awake at 3 am thinking about the person who got away then put this song on if you're prepared to let out all your emotions.
3. El Apagon
El Apagon is the song that gets everyone screaming at any function. The DJ failed if this song didn't come on that night. This is a Puerto Rico dedication song but it's beloved by all of Latin America. It has a slow build to the climax at the end and once the climax hits everyone is off their seat and screaming. It got me yelling "Puerto Rico esta bien cabron" and I've never even stepped foot in PR. If you ever needed a song to get your party started this is definitely it. Gabriella's part at the end of the song is so angelic and delivers a message that Puerto Rico is her home and she'll never leave.
2. Me Porto Bonito
Now it is time for the second best. Me Porto Bonito is the most listened to song of the album and it's easy to see why. This song is bar after bar of free game. This one is a bit harder for me to explain exactly but pretty much it's about telling a girl just how attractive you think she is and how you want the whole world to see that too. When Chencho Corleone hops into that first chorus it got me moving differently. That base kicking in on the word "vea" is just a stroke of genius. This is the perfect club song to get the single people up and ready to mingle if you know what I mean. This is the Perreo Bad Bunny song people had been waiting for and man did it hit. Tik Tok took over this song starting several trends which may have been what led to such high streams.
Neverita
"Yo estoy puesto pa' ti y tu te me quita'." That is what I've been yelling all day everyday this summer. The vibes that I get from this song are just out of this world. Anytime this song comes on I have to make sure I have room to do my little dance because it just doesn't feel right if I don't. The story of this song is about Bad Bunny crushing on a girl that has her heart locked away and says she doesn't want to get into a relationship but she is never without a man around her. When I hear this song come up on shuffle I get a little smile on my face and once the lyrics kick in my head is bobbing and my arms are swaying. This song is honestly perfect for any time of day. I used to listen to it the moment I woke up, went to the beach, or just wanted to vibe around the house. It has been such a mood booster for me and I appreciate Benito so much releasing this masterpiece. It may not get the recognition it deserves but it will always stay number one in my heart.
There we have it, those are my top 10 songs off Bad Bunny's new album 'Un Verano Sin Ti'. If you haven't listened to it yet I highly recommend that you do. Even if you don't speak or understand Spanish there's something in this album for everyone. Just let the music take you away from its beautiful lyrics, stunning vocals, and overall amazing vibes.
Leave a Comment
Your donation will support the student journalists of The Woodlands High School. Your contribution will allow us to purchase equipment and cover our annual website hosting costs.
About the Writer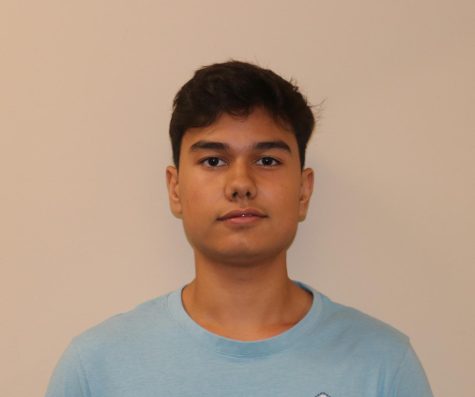 Oscar Jasso, Writer
Oscar is a writer for TWHS. He was born and raised in Las Vegas but moved to The Woodlands last school year. He is an avid soccer fan and specially a Manchester...