#BookTok suggests books on TikTok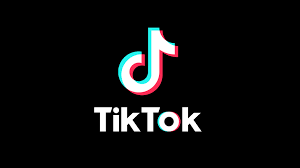 Reading books has always been one of my interests. Before I buy books, the first place I would look for recommendations was BookTok. When I first started reading, the majority of the books I have read came from Tiktok. If you are a new reader that happens to scroll on Tiktok and is looking for books to read, BookTok is a great place that has book recommendations and reviews. Here is the list of my five favorite books from BookTok that I have read in 2022.
7 Husbands of Evelyn Hugo by Taylor Jenkins Reid
A famous Hollywood actress reveals her breathtaking scandalous life story to a rookie magazine journalist. This story contains and reveals the possible happenings around the Hollywood industry. I genuinely loved how the story remains in first person, as I am a first person type of reader, and how the pacing changed when Evelyn Hugo's part comes into play. As the title of the book is "7 Husbands of Evelyn Hugo", she talked about the relationships she had with her '7 husbands' and revealed secrets the public couldn't imagine. I loved how Evelyn reflects on her rise of fame journey, and reveals the risks she had gone through to be successful. This is a story of love, fame, and ambition. ***
"When you're given an opportunity to change your life, be ready to do whatever it takes to make it happen. The world doesn't give things, you take things."
The Shadows Between Us by Tricia Levenseller
Alessandra Stathos, an overlooked middle child of a bankrupt noble and an empowered female that has one goal, to take the throne. She planned to gain power and respect with one solution: make the king fall in love with her. However, there has been an unexpected turn of events when she started to fall in love with the king. The moment I started reading the first line of this book, I immediately knew that I would love it instantly. The chapter kept getting better and better and It is a great book for Young Adult genre lovers.
"They've never found the body of the first and only boy who broke my heart. And they never will."
Song of Achilles by Madeline Miller
If you like reading about Greek gods and mythology then this book is for you. This book retells the story of the 'Iliad' but from Achilles' point of view, and his inseparable companion, Patroclus. The book had me in awe and it is beautiful, sad, and everything in between. It also brings the nostalgic feeling of realizing how things changed so much since then. Even though this is a Greek heroic timeline, the language is modernized and easy to read. I love that it shows the traits of friendship, love and war.
"True. But fame is a strange thing. Some men gain glory after they die, while others fade. What is admired in one generation is abhorred in another."
Red, White & Royal Blue by Cassy McQuiston
What happens when the son of the United States president falls in love with a Royal British Prince? A modern-age YA book that depicts the story of Henry, a young British prince, and Alex, the son of the U.S president. A bond that started as a fake instagrammable friendship that led to a deep and romantic relationship. I love how the author incorporated the possible experiences of reality and that it is not a pure fiction idea. The story about the relationship of the characters is enjoyable and relatable. The characters were engaging, the humor didn't feel forced, and the pacing of the plot was great. I also like the progress of the characters' relationships and how the book successfully expressed their emotions. A story of forbidden romance, how would their relationship turn out?
"Thinking about history makes me wonder how I'll fit into it one day, I guess. And you too. I kinda wish people still wrote like that. "
Good Girl, Bad Blood by Holly Jackson
Do you enjoy reading thriller books that involve murder investigations? A "Good Girl Bad Blood" is a sequel of "A Good Girl's Guide to Murder" that depicts the story of Pip investigating his friend's possible murder. For starters, I love how the book is written and arranged. It is not written as a typical book, hence, it is like a diary in some parts and it has an audio book writing arrangement. Character wise, I like how they portray the sense of reality with the topic of friendship. I also enjoyed how the characters' personalities are well established and how the previous book of this series connects with the current story. This book also gives readers some self realizations and has an unbelievable amount of plot twists. ( which means it is a little fast paced). It is a well written YA book that you would not be able to put down once you started it.
"I think we all get to decide what good and bad and right and wrong mean to us, not what we're told to accept."
Leave a Comment
Your donation will support the student journalists of The Woodlands High School. Your contribution will allow us to purchase equipment and cover our annual website hosting costs.
About the Writer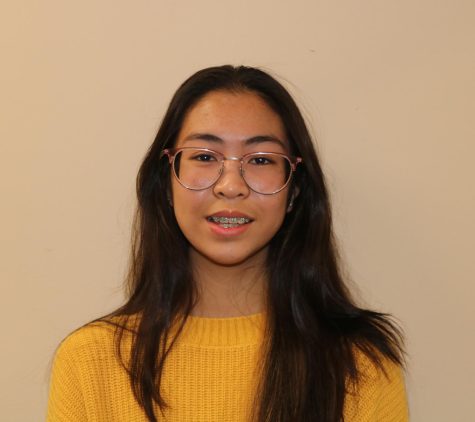 Charlize Lugtu, Staff
This is Charlize and she is a junior at TWHS.She draws as a hobby. After school, she goes to guitar and band practices.She loves watching TV Series in...