Coach Wade hits milestone win
After coaching seven seasons as the head volleyball coach at TWHS, Coach Terri Wade hit 500 wins.
The 500 wins weren't done independently. It was a collaborative accomplishment according to Wade.
"It takes a lot more to win than a head coach," Wade said, "I've had the opportunity to coach amazing players that are coachable and determined. They are willing to do whatever it takes to succeed. I also think that it's important to have assistant coaches that give valuable input and different opinions that help the players and program grow."
Certain goals are implemented into every season for every team that Coach Wade has the opportunity to coach. With the intention to not only be a coach but a mentor and a teacher who guides players not only through the sport but life as well.
"My goal in volleyball is to push them and encourage them to go beyond the capabilities they expect for themselves. I hope that translates to their life experiences. I want to empower them to have the confidence that they can do and be anything they want to be!" Wade said.
Wade attended Henderson State University in Arkdelphia, Arkansas and was a member of the the Reddie's volleyball team, she then went on to make an impact as a coach, leading teams to state playoffs and coaching Division 1 athletes. After getting the opportunity to coach so many different players the wins aren't what mattered most to Coach Wade. All the relationships that were built through the sport were what became the most important. It's something that could be carried on beyond the sport.
"The relationships that you build with players that last a lifetime is the best part of coaching," Wade said. "It's an honor to be a part of a player's journey through life and have the opportunity to see them mature, grow up, and accomplish big things outside the sport. I'm also really proud to see some of these former players become coaches. It's a different relationship when you go from coach to colleague, mentor, and friend. I get to see up close the impact they make on the sport that we share a passion for."
Five hundred wins is a major accomplishment but it's only the beginning. With many more years of coaching ahead of her, Coach Wade is looking forward to the future and to state championships.
"It's a big milestone," Wade said, "I have a lot of years left of coaching, so my goal is to pass 1,000 wins and then go for the most wins in state. I'm really just proud to do something I love. I don't have to coach volleyball every day, but I am extremely grateful that I get to coach volleyball every day. It's so fun and exciting to be a part of the most competitive volleyball in the state. I love to compete and set goals each season. It doesn't matter who is returning. Winning state is always the goal, and there is nothing more challenging or fun than finding a way to make it happen."
Leave a Comment
Your donation will support the student journalists of The Woodlands High School. Your contribution will allow us to purchase equipment and cover our annual website hosting costs.
About the Writer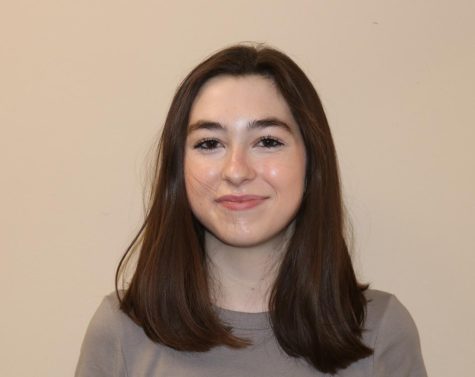 Tori Pfeiffer, Writer
Tori is a senior. She spends most of her time reading and drinking coffee.  She loves sports journalism and her favorite sport is football.  She is very...