TWHS welcomes new lacrosse coach
Two-time national lacrosse champion Anthony DeMaio is the new TWHS head lacrosse coach. Originally from Boston (Norwood, MA), DeMaio moved to San Diego in the 7th grade and began his high school career at Coronado where he was the all-time leading scorer in California high school lacrosse and a two-time US Lacrosse All-American (2016, 2015). DeMaio has served in the role of Camp / Club Director / Coach training both high school and youth players at all levels. He is the 2026 Gold Team Coach for the West Coast Starz, the premiere national boy's club lacrosse program west of the Mississippi.
"To get the best out of each and every one of our kids. We're gonna have a 'be the best' mindset that we stick to and that's be the best student, be the best person, be the best athlete and lacrosse player that you can be and I think that's more of our goal," DeMaio said.
He highlighted the importance of each player being motivated and excited to play.
"The more fun we have, I think the more winning that's gonna come along with it. Making sure that the guys are excited to come to practice every day and want to be there and have us all working towards the same goals and want the same things. I think that's something we're gonna pride ourselves on this year," DeMaio said.
Past coaches have played an integral part in shaping the coach he is today.
"I was always coached by my dad growing up who taught me a lot about the game. Being a player and having played one of the highest levels of lacrosse to then see what those coaches do and how they handle themselves. My head coach at Maryland, John Tillman, taught me so much, just how he handles himself, making everything about the kids," DeMaio said.
Senior Lacrosse player Owen Markel is looking forward to working with Coach DeMaio and getting a new perspective on the game.
"A coach can teach you a lot about the game but the things that they teach you outside the sport are much more valuable," Markel Said.
Demaio hopes to make an impact on the players when they are no longer playing for him; he hopes that they know,
"I always put them first. That I cared as much as they do. I think that's something that's really important. I want to be remembered for doing everything I could possibly do to make sure they're smiling after games. And then to see them succeed in the real world. Not everything is about lacrosse and that's what I love about sports. Through coaching you can have an impact on a kid's life."
According to DeMaio, the key to a successful season is all about being a team.
"It's not 'X's and 'O's, it's not the plays you put in, it's having a team that's on the same page, has standards and goals and can work through those minor goals every day. Being a team, being a brotherhood having like 30 to 35 guys all working together and on the same page and putting the team above the individual and playing for the guy next to you," he said.
Sports are extremely valuable and can have a major impact on the players' lives.
"I think you just create so many great relationships," DeMaio said. "This past season Maryland formed 50 of my best friends. That's something that we really want to bring to the culture here."
Leave a Comment
Your donation will support the student journalists of The Woodlands High School. Your contribution will allow us to purchase equipment and cover our annual website hosting costs.
About the Writer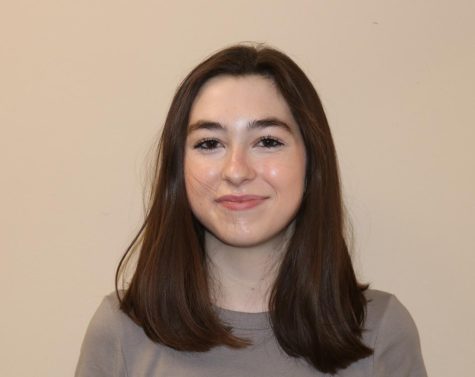 Tori Pfeiffer, Writer
Tori is a junior. She loves writing and sports journalism. She lives off of iced coffees and loves reading.