Humeniuk comic, "Bro-D Can't be Broken" hits shelves today
TWHS's very own Mr. Ben Humeniuk will be releasing his action-packed 64-page graphic novel titled "Bro-D Can't Be Broken" today. While it's not Humeniuk's first cartoon, it is his first YA graphic novel.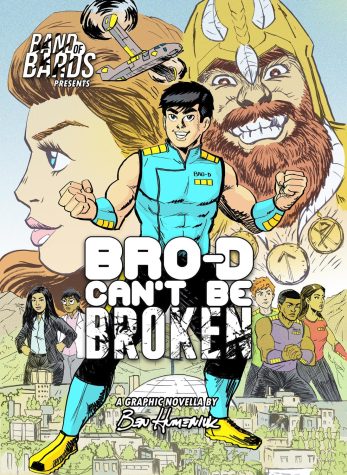 The story begins during a time of peace, with a golden age of human innovation around the corner. But humankind's hard-earned progress comes to a halt when the virtually unstoppable demi-god Breghammer arrives to tear it all down.
Then comes our two young heroes: The invulnerable Bro-D, and his brilliant partner M-Ander, who have both been trained to save lives during a mass crisis.
"I initially thought about this as like chapter 67 of an ongoing manga…the characters have already been on this journey; here's a boss fight," says Humeniuk.
Bro-D and M-Ander are ill-equipped to face such a brutal foe and must utilize their fantastic abilities to create ingenious tactics in order to stop him.
It's the classic idea of "an unstoppable force versus an immovable object" says Humeniuk.
But this story isn't just about good guys versus bad guys. Between the chaos, a love story emerges.
While he himself is practically indestructible, Bro-D can't always protect the people around him.
"Bro-D has a crush on his partner M-Ander which he has never talked about, and as they get into increasing amounts of danger, he gets increasingly distracted with the mission because he does not want to see her hurt".
Ultimately, Bro-D Can't Be Broken is "about sacrificing for the things you care about and how vulnerability can be your biggest strength" says Humeniuk.
If you're looking for some dumb-fun punching action accompanied by a heartfelt emotional story, Humeniuk has got you covered.
Nearly every page is filled to the brim with explosive action and impressive illustrations, easily comparable to the quality of a Marvel comic book.
Humeniuk's enthralling storytelling is bound to have readers asking for more by the end of this chapter in Bro-D's story.
You can pick up a copy at local comic book shops The Adventure Begins,  525 Woodland Square Blvd, suite 130, Conroe, (just off 1488 by the Xscape) where he will be signing books on 2/11, Space Cadets, and many more in the Houston area today. You can also order a copy online at bandofbards.com.
About the author:
Ben Humeniuk is an English and Creative Writing educator at TWHS.  As a child he drew constantly. Between 2005-2008 he made comics for the Baylor University campus paper. His previous works include Waking Life, an ongoing fantasy graphic novel series, and his three part graphic novel series The Magnificent Makers.
You can learn more about him and his projects at benhumeniuk.com
Instagram: @ben.humeniuk
Twitter: @benhumeniuk
Leave a Comment
Your donation will support the student journalists of The Woodlands High School. Your contribution will allow us to purchase equipment and cover our annual website hosting costs.
About the Contributor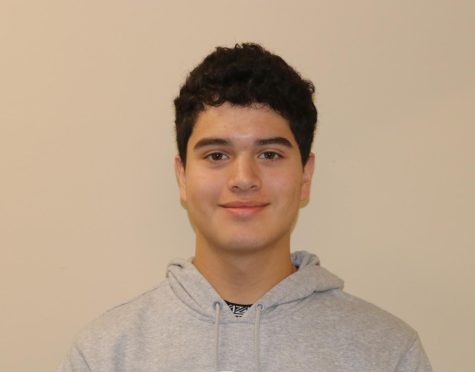 Adrian Holguin, Staff
Adrian is a senior. In his free time, Adrian makes music with his best friends, participates in TWHS Theater Dept., and sleeps a lot. He has three dogs,...