Culinary teacher joins TWHS staff
This year, we have 27 new teachers at TWHS. One of those being the new Intro to Culinary teacher, Linda Hudson. However there is more to her than meets the eye.
"I grew up in Sherman, TX on the Red River where Texas meets Oklahoma, in a small town of about 30,000 people." Hudson said
"I don't know if I always wanted to teach. When I was little, I wanted to be a Vet. I loved dogs," admitted the dog mom of two. Although her career choices didn't end there.
"Then I had thought about hotel and restaurant management, and then when I got to school [Oklahoma State], I really didn't know what I wanted to do, so I went into teaching and fell in love with it," Hudson said. She always enjoyed hanging out with kids, and was a babysitter growing up. When she first started teaching, she taught little kids, "It was a natural fit," Hudson said.
After a little while of screaming toddlers "I realized that I'm not a little kid person" Hudson said. "I really haven't had time to tell the difference between a sophomore, a junior, or senior. I will say I can probably tell the sophomores more than the other ones, but I don't know, I think I like juniors, they're right in the middle," said Hudson.
Ironically, "I definitely prefer to eat out more than cook." admits Hudson. Although she loves to make "a crunchy chicken casserole that's really good, my kids like my beef tips and rice. I'm more of a baker, I love to bake cakes and cookies and things like that. I don't know that my family would always say that they love it but…I do love to bake." Hudson said. When it comes to cake decorating, she usually, "like(s) it more for the taste, I took a cake decorating class so I can do the decorating part but I prefer just the tasting." Hudson said.
So far Hudson has had a positive experience at The Woodlands High School.
"This is my first year at TWHS, so far I love it. One of my sons graduated from here so I was a parent here before. I'm kind of familiar with it but I love it… All the teachers are so nice you know, what can I help you with, is there anything you need?" Hudson said. "The kids so far are really good, they're very nice and polite…very different from the younger kids which I like." Hudson said.
In fact, teaching highschool culinary wasn't her first choice.
"I taught English..or ELA for third and fourth graders and then I got certified to teach high school and I started looking for a job. Electives are fun and easy!" Hudson said. "I didn't want to stress y'all out," Hudson said.
The student-teacher relationship is very important, " I think..most important for me is to build a relationship with y'all, but most importantly that you all feel safe here. Like you can say anything here with no judgment, we can share, and participate. I'm here for y'all with whatever you need, whatever I can help you with. I don't want any kids to feel like I would ever judge them or treat them differently, that everyone is just a kid in here. I want y'all to feel comfortable here and want to come to class." Hudson said.
Leave a Comment
Your donation will support the student journalists of The Woodlands High School. Your contribution will allow us to purchase equipment and cover our annual website hosting costs.
About the Writer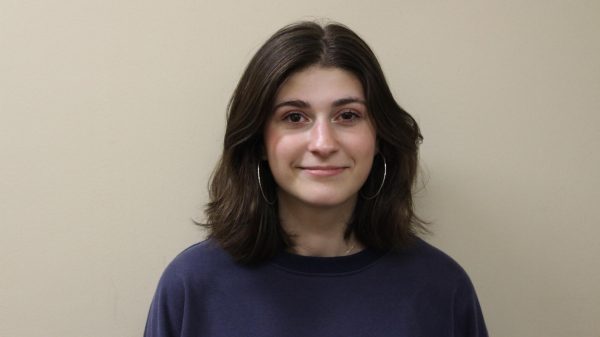 Emma Scruggins, Staff
Emma is a senior at TWHS. I absolutely love dogs! I enjoy painting in my down time and I want to be a Forensic Scientist when I am older.